Obituary: Father Frederick O'Brien, pioneer of archdiocesan Hispanic apostolate
---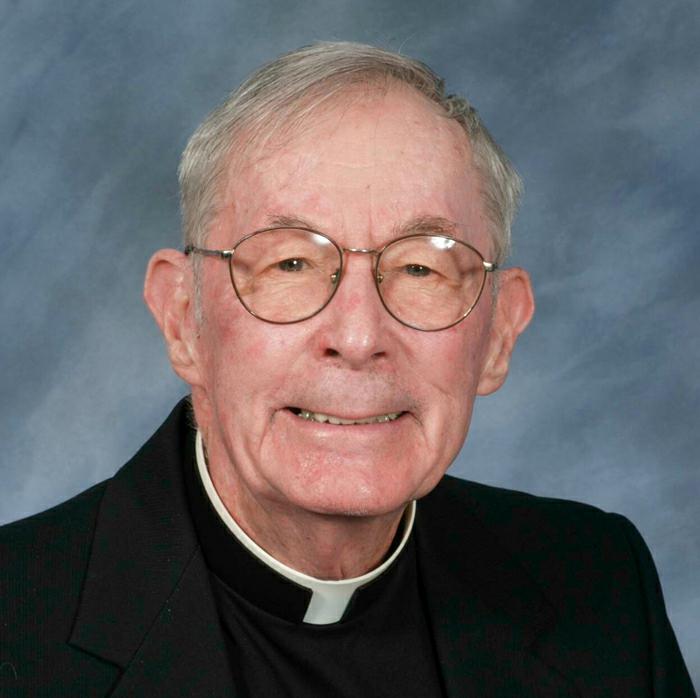 Father Frederick O'Brien Pilot file photo
Help us expand our reach! Please share this article
In 1957, when he returned from graduate studies in theology at the Catholic University of Salamanca in Spain, Father Fred O'Brien founded the Center for the Spanish Speaking in the Cathedral parish in Boston's South End. When Boston's legendary archbishop Richard Cushing was named to the College of Cardinals in 1958, the name was changed to Cardinal Cushing Center for the Spanish Speaking. He remained at the helm of "El Centro del Cardenal" as it was more widely known until 1969.

An Arlington native, he was born Sept. 13, 1925 to John and Margaret O'Brien. He was a graduate of the town's high school and entered the archdiocesan seminaries following graduation. Archbishop Richard Cushing ordained him to the priesthood at Holy Cross Cathedral on May 3, 1950 and gave him his first assignment as assistant at St. Andrew, Billerica.

Three years later he was assigned to graduate studies in dogmatic theology at Spain's famous ancient, pontifical faculty at Salamanca. It was there that he fell in love with Spanish culture and language. Returning to the archdiocese armed with a pontifical degree in theology he might have ended up on the faculty of St. John Seminary, instead he was briefly an assistant at St. John the Baptist Parish in Peabody. He returned to Salamanca in 1955 and completed his theological studies. On his 1957 return home, he founded the Spanish Speaking Apostolate of the archdiocese and over the next 12 years set it on a firm footing, expanding the reach from the cathedral to other parts of the archdiocese that were experiencing an influx of Spanish speaking Catholics.

Between 1969 and 1973 he returned to the classroom, this time on the professor's side of the desk at Pope John XXIII Seminary in Weston; the Catholic University of Puerto Rico, Ponce; and Director of the Pastoral Institute of Puerto Rico. Here, he was reunited with his seminary classmate, Luis Aponte Martinez who was archbishop of San Juan, Puerto Rico and named a cardinal with Boston's archbishop Humberto Medeiros in 1973.

In 1973 he was named associate at Sacred Heart, Lynn and just a year later went back to familiar territory at the Cathedral living in residence and serving as chaplain of the Spanish speaking communities and then as Coordinator of the Spanish Speaking Apostolate. Between 1977 and 1980 he was associate at St. Polycarp, Somerville and St. Patrick, Brockton.

He succeeded as pastor of the Brockton parish which had seen a huge growth in its Hispanic population. He was there for the next 12 years and was a welcome priestly presence for the Boxer City's Hispanic Catholics. Also during his tenure he directed a major renovation of the parish church.

Completing his second term as pastor in 1992, he returned briefly to the Cathedral as a parochial vicar until he was granted senior priest/retirement status on July 1, 1993.

He was a welcome and ready fill-in in parishes across the archdiocese, especially those who needed the services of a Spanish speaking priest. He added Portuguese to his linguistic curriculum vitae.

Cardinal O'Malley was the principal celebrant of Father O'Brien's Funeral Mass at Holy Cross Cathedral on June 26. Father Robert Murray, pastor in Haverhill was the homilist. Among the concelebrants were Merrimack Regional Bishop Robert Hennessey; Father Wendell Verrill, long time co-worker at the Cathedral with Father O'Brien; Father John Connelly, seminary classmate and senior priest; and Father John Ahern.

Father O'Brien was buried in Mount Pleasant Cemetery, Arlington.