Marian Court College to close at end of June
---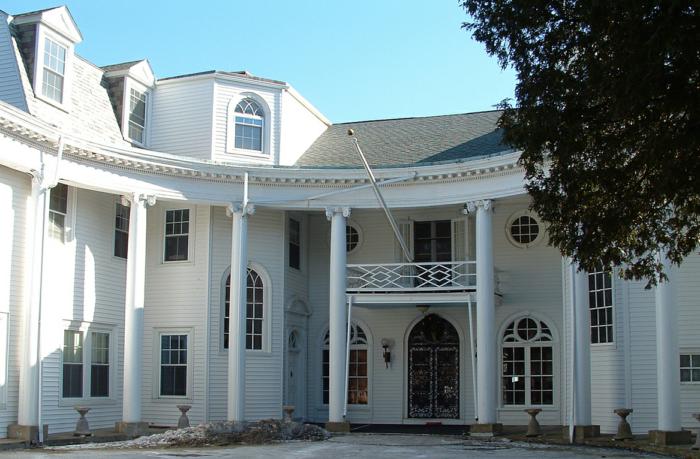 Marian Court College said it will close June 30 as a result of "insurmountable financial challenges." CC BY-SA 3.0/ Chonak via Wikimedia Commons
Help us expand our reach! Please share this article
SWAMPSCOTT -- Marian Court College in Swampscott announced plans to close at the end of the month as a result of "insurmountable financial challenges" according to a June 15 statement from the school.

"As a highly tuition-dependent education institution, Marian Court can no longer maintain our operations given declining enrollment numbers," college president Denise Hammon said in the statement.

The college said it will close June 30 to allow for the completion of the current academic session. Continuing students have the option of transferring to either Salem State or North Shore Community College if they choose.

The Sisters of Mercy established the school, originally called Marian Court Secretarial School for Women, as a two-year college in 1964. Over the years, it became a two-year college for both men and women. Just last month, the college held its 50th commencement, with 67 graduates, including 41 who were awarded the school's first four-year degrees in business and criminal justice.

"We are so proud and grateful for our faculty, administration and staff's commitment and passion for providing quality education to students, 98 percent of whom are first generation in the United States," said Hammon. "We know that as they transition to other educational opportunities, they will bring the spirit of Marian Court with them."

"We are committed to seeking options for our students, our faculty and our staff as we close our doors out of fiscal responsibility. We are proud to have been founded by the Sisters of Mercy and that every member of our faculty and staff have lived the Mercy mission every day. As an institution we are proud of our students as they also embody the Mercy charism," Hammon said.

The college updated their Facebook page, June 22, with information about grassroots efforts to keep the college open. A Constant Contact update signed by student Taryn Walsh and professor Rebecca Bragg said evening students have started a petition to the college board of trustees, started an online crowd funding campaign, prepared a memo to deliver to the board, reached out to local media, and scheduled a meeting with chairman of the board of trustees Jim Burke.

"We understand the goal here is daunting and are not naive about the likely end game. Nevertheless, we want to keep trying so long as there is hope the College will remain open," the update said.