Archdiocese holds Faith Formation Leadership Day
---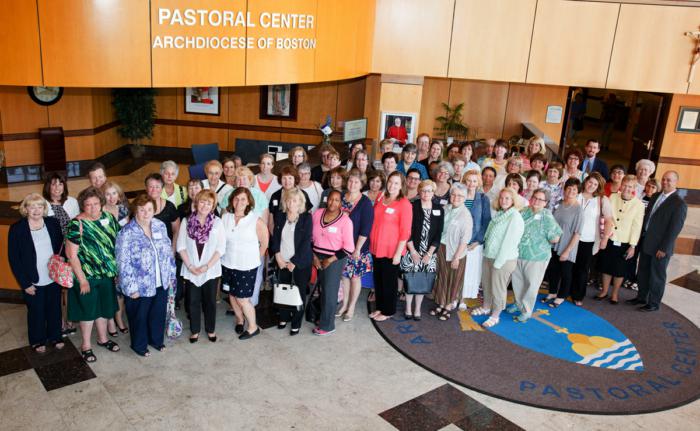 Pilot photo/Gregory L. Tracy
Help us expand our reach! Please share this article
BRAINTREE -- Religious education directors, pastoral associates, youth ministers, marriage preparation instructors and others who promote faith formation in their parish assembled at the Pastoral Center June 10 for the Archdiocese of Boston Faith Formation Leadership Day hosted by the Office for Lifelong Faith Formation and Parish Support.

Director of the office Michael Lavigne said the meeting brought an opportunity for those who serve in parish faith formation ministries to become familiar with assets available to them through his team and related central ministries of the Pastoral Center in Braintree.

"I want them to be able to know that they have got my whole team that they can form a relationship with, but also folks throughout the building that they can work with," Lavigne said afterward.

After welcoming and an opening prayer, participants heard brief presentations from representatives of various offices and ministries in roles that support the day-to-day work of parishes related to formation in the Catholic faith.

After the presentations, participants attended Mass with the newly ordained class of 2015, before lunch and group discussions.