Obituary: Father William W. Campbell, retired Air Force chaplain
---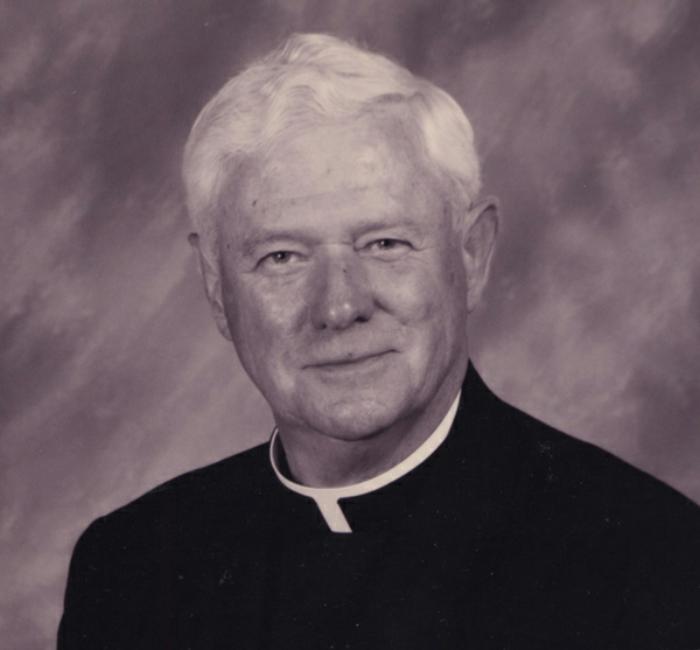 Father William W. Campbell Pilot file photo
Help us expand our reach! Please share this article
Son of the late William W. and Louise (Barry) Campbell, Father William W. Campbell was born in Salem on Dec. 4, 1927. He attended local schools and St. Mary High School, Lynn. He entered archdiocesan seminaries and following his ordination on Jan. 10, 1952 by Archbishop Richard Cushing he was assigned as assistant at St. Patrick Parish, Cambridge.

His second assignment was a brief appointment as an assistant at St. Mary Star of the Sea, Beverly. In April 1956 he was granted permission to join the Air Force Chaplain Corps where he would serve for the next three decades. Not unusual for military chaplain, he literally saw the USA and the world. His US assignments included Lackland, AFB, Texas; Dover AFB, Del.; Offutt AFP, Neb.; and AFB in Calif. He also was Chaplain at United States Air Force Academy in Colorado Springs, Col. His overseas posting were to installations in Canada; England; Greece; Thailand, Spain and Japan. His last post was as Command Chaplain at United States Air Force Academy.

On his release from the military he was given a lend lease assignment to the University of Notre Dame, South Bend, Ind. As a special assistant to the president for ROTC programs at the school.

He returned to the archdiocese in September of 1990 and was named pastor of St. Mary Parish, Wrentham and served there for four years until he was granted senior priest retirement status on Sept. 30, 1994. He retired to his own residence in the Pocasset section of Falmouth on Cape Cod. He was a familiar face and regularly assisted at St. John the Evangelist parish there, until 2012 when he moved to Regina Cleri Residence in Boston.

Father Campbell died at Marian Manor in South Boston on Feb. 3. He was 87 years old. He genuinely loved the men and women he served in the Air Force and really never left it. His classmate and one time boss (in the Air Force) Msgr. John McDonough was to be the celebrant of his Funeral Mass at St. John the Evangelist Church, Pocasset on Feb. 11. Father Paul Phinn a senior priest of the archdiocese was the homilist.

Following the Funeral Mass, Father Campbell was buried in the National Cemetery, Bourne.