Cardinal O'Malley's Christmas message
---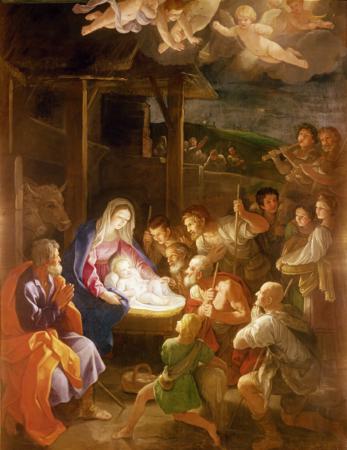 "Nativity at Night" by Italian Baroque painter Guido Reni depicts the birth of Christ in a Bethlehem manger. (CNS/Bridgeman Art Library)
Help us expand our reach! Please share this article
BRAINTREE -- Following is the text of Cardinal Seán P. O'Malley's annual Christmas audio message issued Dec. 24, 2014:

Christmas is the feast of God's love for us. Our God loves us so much that he wants to be close to us. He wants to insert himself into our hearts as he comes at Bethlehem to manifest his love in the face of a little child, because God's love is always new, always fresh, never tires of forgiving us, never tires of calling us to friendship, never tires of loving us.



Like the shepherds, we must share this joy and the good news with others. We are called to be disciples who are missionaries, who joyfully proclaim the good news of Jesus' Gospel: that our God is with us, our God is forgiving us, our God is calling us to friendship and discipleship. That is the treasure and the great gift of Christmas that all of us must share with those around us.



Merry Christmas to all!

- - -

You can listen to the audio message here.