Mass. bishops back gun control bill
---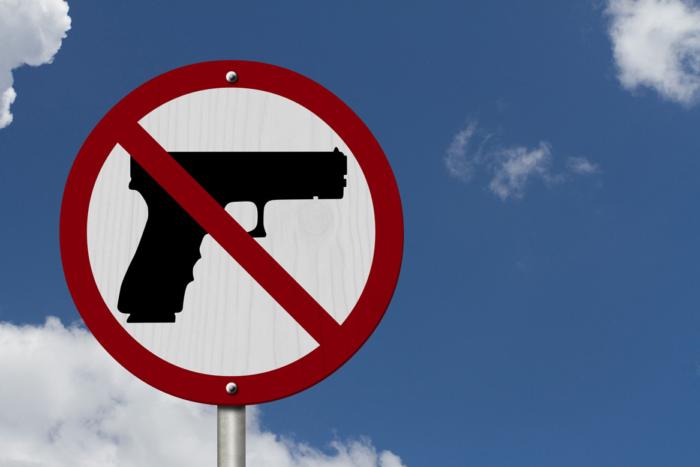 Shutterstock photo
Help us expand our reach! Please share this article
BRAINTREE -- Citing the recent gun violence in California and Newtown, Conn., the four bishops of Massachusetts are calling for greater firearm regulation. They support a new bill proposed by House Speaker Robert A. DeLeo that would require background checks for all gun sales, give local police chiefs discretion over all licenses and beef up gun training courses to include information on gun safety and gun suicide. In the United States, there are two gun suicides for every gun homicide.

In a statement, Cardinal Seán P. O'Malley and Bishops Timothy A. McDonnell of Springfield, Robert J. McManus of Worcester and George W. Coleman of Fall River called the bill "measured and reasonable."

"It does not infringe upon the rights of sportsmen and others who possess firearms for legal and legitimate purposes," they wrote.

They also deem increased regulation "necessary" in combating "preventable deaths."

"Any law that would address the role that violence, some mental illness and substance abuse play in many tragedies involving firearms would be a welcome advance in this area of the law and would be a great benefit to our society," they wrote. "No community is immune to the possibility of a devastating tragedy."

James Driscoll -- executive director of the Massachusetts Catholic Conference, the bishops' public policy arm -- told The Pilot that the bishops' position on firearm regulation springs from their belief that every life is valuable.

"Anytime there's gun violence, there's a chance of death," he said. "Anytime a life is taken senselessly like that certainly is tied into the life issues."

Driscoll added that the extent of the research used to craft the bill impressed the bishops. DeLeo previously appointed a task force to study gun violence and the Commonwealth's gun laws.

According to the task force's report, Massachusetts already has some of the strongest gun laws in the nation and very low relative rates of gun death. From 2001-2010 Massachusetts' gun death rate was one-third of the national rate.

Jack McDevitt, associate dean of research at Northeastern University's College of Social Sciences and Humanities, headed the task force. He told The Pilot that DeLeo's bill incorporates the "vast majority" of their recommendations. He is confident that the law would save lives.

The law would eliminate inconsistencies in the law. Currently, a citizen could be prohibited from buying a handgun but not a rifle, he said.

If passed, the bill would establish a special commission to study school emergency response plans, which would include evacuation plans in situations with an active shooter. It would also require school districts to address the mental health needs of their students.

The task force urged that legislative changes not further stigmatize individuals with mental disorders.

"There's no evidence that says the mentally ill are more likely to commit gun violence than folks who are sane," he said.

Individuals who have been involuntarily committed to a mental health institution are already prohibited from gun ownership under the current law. For others in distress, the people closest to them would likely be the first to know they need help and when to remove guns from their possession, he said.

"Family members may know better than anyone else when somebody might be a danger to themselves or others," he said.

The Gun Owners' Action League, the Commonwealth's firearms association, opposes DeLeo's bill. Among other criticisms, Jim Wallace, the group's executive director, told The Pilot that the bill does not adequately address the role mental health plays in gun violence.

"It's pretty clear that what we're seeing around the country really isn't a gun issue; it's a mental health issue. There's obviously something we're missing, and we were really hoping that part of this bill would address the severe mental health issues," he said.

Wallace urged legislators to take a step back and stop focusing on guns. Instead, they should focus on the "human element." He declared gun control in Massachusetts an "abject failure on all fronts."

Many of the gun control laws on the books were instituted in 1998. Since then, the number of licensed gun owners in the state has decreased from 1.5 million to fewer than 300,000. During the same time period, gun related homicides have doubled and gun related assaults have tripled, he said.

Wallace added that some people want to latch on to gun control because they think it is the "easy way to go," but issues of mental health and criminal behavior are "tough issues" that cannot be solved by further restrictions on legal gun ownership.

"Arguing over what type of guns the citizens should own is a dead end," he said.