Obituary: Father Daniel Harrington, Jesuit biblical scholar
---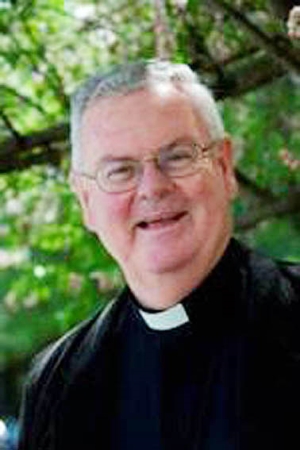 Father Daniel J. Harrington Courtesy photo
Help us expand our reach! Please share this article
A Jesuit priest since 1971 and widely known biblical scholar, who never lost contact with his home parish, St. Agnes in Arlington, Father Daniel J. Harrington died at Campion Center, Weston on Feb. 7. He lost a heroic battle with cancer; battling the disease, he won further admiration from his students by completing his teaching assignments last December Skyping his classes from his room at Campion Center.

Born on July 19, 1940 to the late Florence and Mary (Brady) Harrington, he was graduated from St. Agnes School and Boston College High School before entering the Society of Jesus. Ordained June 5, 1971 he piled up degrees in biblical studies; has one of the most prolific bibliographies of an American scholar, and a resume including teaching at seminaries, colleges and universities; conducting biblical study weeks; serving as editor of New Testament abstracts; author of "The Word'' column in America magazine; as well as writing both scholarly and popular commentaries on biblical texts.

For some 42 years he celebrated the Sunday evening Mass at his home parish in Arlington; and for two decades celebrated the noon Mass at St. Peter Parish, Cambridge. A fellow Jesuit relates that Dan delighted in reporting this comment by a parishioner, "You know I used to think you were boring, until I started listening to you."

Father Harrington's Funeral Mass was celebrated at St. Ignatius of Loyola Church, Newton on Feb. 12, in the shadow of his alma mater, Boston College. Following the Funeral Mass Father Harrington was buried in Jesuit Cemetery, Weston. His sole immediate survivor is his brother Edward of Braintree.