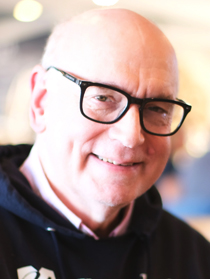 When popes are saints
---
Help us expand our reach! Please share this article
Time magazine announced last week that Pope Francis is its Person of the Year for 2013. Two popes have preceded him in this honor, Pope John XXIII in 1962 and Pope John Paul II in 1994, both well into their respective papacies. And, it turns out, both those popes will be canonized by Pope Francis this coming year, on April 27.

Of course, being Person of the Year is not necessarily a measure of holiness. After all, both Hitler and Stalin were also, in their day, Time's Person (in those days Man) of the Year. It is more a measure of celebrity status, or newsworthiness, which is oftentimes due to people's actions whether good or bad.

Blessed Cardinal Newman, for example, noted in the middle of the 19th century that "Notoriety, or the making of a noise in the world -- it may be called 'newspaper fame'--has come to be considered a great good in itself, and a ground of veneration." This was in a discourse he gave entitled, "Saintliness the Standard of Christian Principle," thereby indicating where true Christian greatness is found -- in holiness or sanctity, not in celebrity, nor in power, wealth, or sexiness, all idols of the day.

Of course, one of the honorifics we apply to popes is "Your Holiness," a bit the way we refer to a bishop as "Your Excellency" or a judge as "Your Honor," or even "Justice." The truth is, however, that not every pope is holiness personified, nor every bishop excellent, nor every judge always honorable, or even just, let alone justice personified. But we honor the office rather than necessarily the person who occupies the office, with such honorifics. They are at the very least a reminder what the job should be about, even if, alas, the person in question is not always up to the daunting task.

We have been in a sense spoiled when it comes to popes. Every pope of my lifetime, starting with Pope Pius XII, has either been certifiably holy (Blessed John XXIII and Blessed John Paul II) or has a process of canonization well under way, if he is deceased. And so the causes of beatification for Pope Pius, Pope Paul VI, and Pope John Paul I are all well-advanced. And Pope Benedict XVI and Pope Francis, though still alive, are by all accounts exemplary in their lives.

This, of course, does not mean that all of them were perfect in every way, never making a mistake. Papal infallibility does not mean that. One thinks, for example, of the controversy concerning the Venerable Pius XII's alleged silence during the Holocaust, or Blessed John Paul II's arguably defective handling of the problem of priestly sexual abuse. (Hindsight is, of course, 20-20.) But it does mean that they were models of authentic Christian life, practicing what they preached, and dedicated body and soul to the good of the Church as a whole.

This is in contrast with other periods of Church history, when the occupants of the See of Peter sometimes led personally scandalous lives, concerned more about their personal or family fortunes, than the good of the Church as a whole. The 16th and 17th centuries had many such popes, some of whom were able to make significant contributions in spite of their personal failings. Paul III, for example, summoned the Council of Trent and approved the Jesuits. And, of course, we Catholics believe that the Church's faith will persist, as it is guaranteed by the abiding presence of Christ and the Holy Spirit. Even the bad popes and bishops and priests have not been able to destroy it.

Jesus is holiness personified, the Church his Body is holy, and the saints are holy, the sacraments are holy, the Word of God is holy. How wonderful it is that two of our recent popes are going to be declared truly and officially holy, and that Pope Francis, who has struck the world with his strikingly authentic Christian witness in the few months we have had him as pope, seems well on his way to holiness himself. As we sing in "When the Saints Go Marchin' In," "Oh, I want, to be in that number."

Dwight G. Duncan is professor at UMass School of Law Dartmouth. He holds degrees in both civil and canon law.