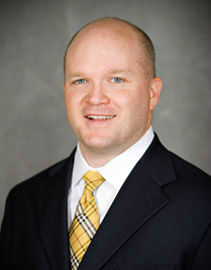 Techniques for defending the Church and Catholic teaching in the public square
---
Help us expand our reach! Please share this article
Most practicing Catholics know how it feels to suddenly be appointed a spokesperson for the Church. "You're a Catholic, aren't you?" someone asks. We could be at a dinner table, a supermarket, a workplace water cooler or many other places where someone wants our perspective as a Catholic about a recent media story, a Church teaching, leader, decision or event.

Some of these issues can be simple to address, but many can be called "neuralgic" issues because they seem to touch on "nerve-endings" that cause people discomfort and when squeezed can cause people intense pain. Neuralgic issues tend to be ones where current secular thinking is far different from that of the Catholic Church. Just sharing Church teaching can be something that provokes comments and body-language from others which states "how can you believe that?" Other responders might fling hyperbolic and hurtful labels at Catholics who uphold Church teaching, as we've seen regularly on the neuralgic issues of the sanctity of marriage ("anti-gay" or "homophobe") and abortion ("anti-woman").

There are many other neuralgic issues today such as the Church's role in public life, contraception, religious freedom for Catholic institutions, assisted suicide and clerical sex abuse. As Catholics, how is it best to respond to these issues?

Another neuralgic issue for me personally is when I see media reports that interview Catholics or so-called Catholic organizations (like "Catholics for Choice") who totally misunderstand, miscommunicate or in some cases intentionally misrepresent Church teaching. Why are these individuals and groups often those interviewed by the secular media and what can be done so to more faithful media-friendly lay Catholics can be made available to present the true teachings and faith?

Fewer Catholics today get their news from Catholic media like The Pilot, CatholicTV and parish bulletins than they did a few decades ago. In fact, many Catholics get most of their Church news from non-Catholic media such as The Globe or The Herald or the many radio or TV stations in Boston and their affiliated websites. That is disappointing for the Church and correlates with lower Mass attendance and lower engagement of Catholics in parish life. Given this current situation, how can the secular media channels be helpful to sharing important information about the Church accurately with all their readers, viewers and listeners (who are about 50 percent Catholic on average)?

These are important questions and good answers could take multiple Pilot columns each! They are questions all of us in the Church would benefit from considering. One group that has been considering these questions for a few years is Catholic Voices. It began in London before a papal visit and the training many lay Catholics received led to much more balanced coverage of the Holy Father's journey in the U.K.'s secular media. Last spring, Catholic Voices offered its first training to U.S. Catholics in the Washington D.C. and New York City areas. This March, Catholic Voices USA is presenting its methodology here in the Archdiocese of Boston and it hopes to train an initial group of 16.

Catholic Voices has a promising model because it blends an understanding of the knowledge of Catholic teaching and recent events, with good tools (such as issue summaries) and with training in good techniques to be media friendly and persuasive. These skills certainly are helpful if ever called to speak as a Catholic in the media but are also tremendously helpful for discussions with family members or around water-coolers when someone asks you as a Catholic a tough question. Personally I learned a great deal when I observed the training in the nation's capital last year.

Many of the techniques are summarized in Catholic Voices co-founder Austen Ivereigh's book "How to Defend the Faith Without Raising Your Voice." His 10 principles for civil communication are: look for the positive intention behind the criticism; shed light, not heat; people won't remember what you said as much as how you made them feel; show, don't tell; think in triangles; be positive; be compassionate; check your facts, but avoid robotics; it's not about you; witnessing, not winning. Whether or not you are inclined to apply to participate in this training, I'd recommend Ivereigh's book for his perspective on the neuralgic issues and for details on these 10 principles.

The New England training for Catholic Voices USA will take place in Braintree at the Archdiocesan Pastoral Center on March 8 through March 10. There are 16 available participant slots for this session. Catholic Voices USA encourages early applications as acceptances will be made on a rolling basis. More information and the application can be found at CatholicVoicesUSA.org.

Scot Landry is Secretary for Catholic Media at the Archdiocese of Boston and host of The Good Catholic Life radio program which airs each weekday from 4-5pm on 1060AM, WQOM.