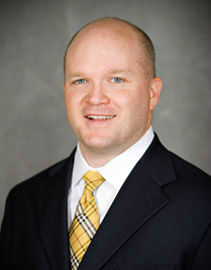 Christmas gifts that make an impact
---
Help us expand our reach! Please share this article
Our parish of St. Agnes in Arlington, like many archdiocesan parishes, promotes a giving tree at the beginning of Advent. This year, St. Agnes parishioners provided more than 1,300 gifts.

In our family, our children each choose a card off the tree and then help shop for the person. Our younger children have a tradition of picking someone of a similar age and gender. So Dominic picked a first-grade boy and Ally picked a third-grade girl's gift request. Our oldest son Christian did something different this year. He studied the cards and came back with one that read "Adult: Homeless Man." Then the card listed what the man was hoping for from a generous soul: "chapstick, kleenex, toothbrush, toothpaste and socks."

Christian was prompted by this experience to reflect on the gifts he had been hoping for this Christmas. "Is it really right to ask for another Wii game or a Kindle reader if people like this man need basic things like a toothbrush, chapstick and socks?" It led to a great family discussion about the difference between wants and true needs and how some types of gifts can really make an impact, such as providing basic necessities to those with so little.

All of us want the gift-giving experience of the celebration of Christmas to be meaningful. Many of us would admit, however, that sometimes it can become a stressful experience of to-do lists, credit card debt, parking battles at nearby malls, traffic jams and sometimes useless gifts received in "Yankee Swaps." While some friends express that they love these aspects of the days leading up to Christmas, others express to me that they are simply happy to survive the experience, that the rampant consumerism has led them to conclude that "retailers have stolen Christmas from the Christians."

A recent study indicated that the average family has budgeted $750 for Christmas presents this year and that parents on average have budgeted to spend $271 per child. Of the $750, the average budget includes $549 for gifts, $101 for food and candy, $52 on decorations, $29 on greeting cards and $20 on flowers. The most requested gifts this year, in order, are gift cards (60 percent), clothing (49 percent), Books, CDs, DVDs, and video games (46 percent), electronics (36 percent), jewelry (24 percent), home decor (20 percent) and sporting goods (17 percent).

As a father, I love to see the joy on my kids' faces on Christmas morning when they excitedly open presents. But I do wonder if on Dec. 26 whether the best gift we'll give this year is the one to the homeless man. It helped with his basic needs and it was part of a process that showed our Catholic community at its best -- pooling our resources and time to care for so many.

Our Church makes a difference at Christmas and throughout the year through a great number of ministries. Undoubtedly, you have received Christmas and year-end appeal letters recently. Some would be from Catholic ministries and others would be from other good organizations. A gift at year-end to many of these organizations would truly make an impact in sharing the faith in formational classes or in helping those materially in great need. As Catholics, perhaps we should be praying about how much of our Christmas budgets should be spent on gifts that would pool our resources to assist others through the caring ministries of the Church.

I'd like to mention a few organizations that I hope you'll consider this season. Cardinal Seán once again has the "Cardinal's Christmas Campaign" to raise support for a key initiative such as the Year of Faith. The Clergy Funds has a very important Christmas collection to fund care for our senior priests. CatholicTV has its grand annual campaign to underwrite its wonderful programming. And The Pilot newspaper has undertaken its first Christmas appeal, for which you've hopefully received a letter (if the Pilot is delivered to your home) or that you've received an insert in today's paper (if you pick up a Pilot at your parish).

The Pilot has entered a new era where digital readership is surpassing print circulation. To keep pace in this increasingly digital world, The Pilot has extended its reach through social media outlets, mobile devices and on the web so it can provide readers, listeners and viewers -- of all generations -- with easier access to Catholic news. While this is exciting, it also poses financial challenges. The Pilot must expand its revenue beyond subscriptions and advertising.

That means The Pilot needs to count on its loyal readers and benefactors for generous support to keep Catholics informed with the news of our Church and our hearts open to God's message. During this season of giving, please consider a donation to keep The Pilot's ministry alive and vibrant and consider providing support to another Catholic ministry important to you. It would be a Christmas gift that would truly make an impact.

May God bless you and your loved ones in this Advent season of joyful hope.

Scot Landry is secretary for Catholic Media and the host of The Good Catholic Life, which airs each weekday from 4-5pm on 1060am, WQOM.