Father Henry Chambers retires as pastor in Millis
---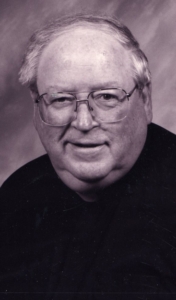 Father Henry Chambers Pilot file photo
Help us expand our reach! Please share this article
Cardinal Seán P. O'Malley has accepted the request of Father Henry Chambers to resign as pastor of St. Thomas the Apostle Parish in Millis, and at the same time has granted Father Chambers senior priest/retirement status. Both actions were effective on Jan. 1, 2012.

A Newton native, where he was born on Feb. 24, 1940, Father Chambers completed seminary studies at St. John's in Brighton and following his ordination to the priesthood on Feb. 10, 1965 at Holy Cross Cathedral by Richard Cardinal Cushing he was assigned as an assistant at St. Mary Parish, Georgetown.

This would be the first of his assignments, all of them to archdiocesan parishes. In 1970 he returned closer to home as an assistant at St. Paul Parish, Wellesley, a town neighboring his native Newton.

Six years later in 1976, he moved to the southwest corner of the archdiocese as an associate at St. Mary Parish, Franklin; and after seven years there, he was named a parochial vicar at St. Gregory Parish in Dorchester.

Cardinal Bernard Law named him pastor of Sacred Heart Parish, East Boston on Sept. 24, 1985, and at the same time he was appointed administrator of St. John the Baptist Parish, also in East Boston.

On the parish feast, March 17, 1988 he was appointed pastor of St. Patrick Parish, Watertown. In his short tenure, he renovated the rectory and initiated a plan to restore the upper church of the parish.

Cardinal Law appointed him pastor of St. Thomas the Apostle Parish in Millis on Sept. 4, 1990. During this time he has seen growth in the local and Catholic population and the parish church is regularly well attended at weekend Masses.

An affable and quick-witted man, he possesses a dry sense of humor. He enjoys the company and friendship of priests of a variety of ages and classes. In retirement his brother priests can count on the same and more of "Hank's" presence and support.