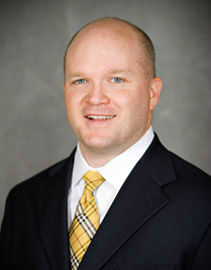 The strong signal of 24/7 Catholic radio
---
Help us expand our reach! Please share this article
In late June 2010, I received a joyous phone call. It was from Jim Wright, the founder of Holy Family Communications out of Buffalo, N.Y., which operates Catholic radio stations in the cities of Buffalo and Rochester. Jim was calling to notify me that Holy Family Communications had just signed a letter of intent to purchase 1060AM in Boston. But before closing the transaction, Jim wanted to make sure that Cardinal Seán O'Malley would support and bless the idea of a 24/7 Catholic radio station within the Archdiocese of Boston.

That phone call was joy-filled for me for two reasons. First, Cardinal Seán and I had previously discussed our hope to add a strong Catholic radio station soon in the archdiocese -- so I knew he would be pleased. He believes radio is one of the most effective tools for evangelization and for explanation of our faith. Secondly, it was clear that Holy Family Communications wanted to have a strong partnership with Cardinal Seán's ministry and help further his work to renew and rebuild the Catholic Church within the archdiocese.

I then had the pleasure of sharing the great news with Cardinal Seán and being appointed his liaison to work with Holy Family Communications as they prepare for the launch of WQOM (Queen of Martyrs radio) around Nov. 1.

Most of the programs on WQOM are nationally-syndicated and have huge national followings. Many of the hosts are household names in the Catholic community: Father John Corapi, Dr. Ray Guarendi, Johnnette Benkovic, Father Benedict Groeschel, Father Larry Richards, Father John Ricardo, Raymond Arroyo, Al Kresta, and Brian Patrick among others. Programs like "Catholic Answers Live" and "Calling All Catholics" explain the faith and respond to listener questions. There are also simulcasts of popular programs such as EWTN's "The World Over," "The Journey Home" and "Life on the Rock," and plans to broadcast CatholicTV's Daily Mass and Rosary. We are glad that Boston-area Catholics and everyone in the community will now be able to listen to these programs daily in their homes, offices and cars.

In addition to great programming, another tremendous aspect of this venture is that its operators are experienced at running successful radio stations. This week they will begin the process of converting 1060AM from WBIX (business programming) to WQOM (Catholic programming). Then they will relocate the transmitter and increase the signal strength to cover the entire Archdiocese of Boston and communities in our neighboring dioceses. (A full coverage map is available at their website, www.wqom.org.)

WQOM is hosting a gathering on Saturday Sept. 25 from 9:00 a.m. to 12 noon at Our Lady Comforter of the Afflicted Parish, 920 Trapelo Road in Waltham. Program hosts Marcus Grodi ("The Journey Home") and Father Mark Mary ("Life on the Rock") will reflect on the growth of Catholic radio as a tool for sharing the faith with others. Grodi has helped lead many Catholics to return to the Church and many converts to recognize the Church as their spiritual home. Father Mark will lead us in the celebration of Mass and will share how Catholic television and radio can help lead young adults to grow in their faith. The gathering is free and the church is spacious, so please bring a friend. I thank Father Jim DiPerri and the parishioners of OLCA for warmly welcoming this gathering.

We hope that this 50,000 watt signal being broadcast over the airwaves will also be a strong signal of welcome to those who have stepped away from the practice of our great Catholic faith, or those that are curious about whether God is calling them to practice the Catholic faith. We pray to Mary, Queen of Martyrs, to intercede with her Son to help WQOM to help lead all future listeners to more deeply experience Christ's healing and saving love.

Scot Landry is Secretary for Catholic Media of the Archdiocese of Boston.