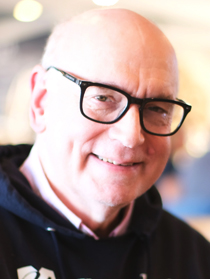 An American televangelist who may be a saint
---
Help us expand our reach! Please share this article
Shortly after Pope John Paul II embraced him at St Patrick's Cathedral in 1979 as a loyal son of the Church who "had written and spoken well of the Lord Jesus," Archbishop Fulton J. Sheen, the most prominent Catholic evangelist in our country's history, died. His cause of beatification and canonization is now awaiting decision at the Vatican.

Born in 1895 in El Paso, Illinois, his family soon moved to Peoria, where he went to high-school. After ordination to the priesthood in 1919, he obtained advanced degrees in philosophy and became a philosophy professor at Catholic University in Washington from 1926 to 1950.

A pioneer in broadcasting, he was a regular speaker on NBC's "Catholic Hour" radio broadcast beginning in 1930. In 1940 Bishop Sheen presided over the first-ever telecast of a religious service. In the 1950s he would become famous for a television show, "Life is Worth Living," which ran on ABC and reached an estimated 30,000,000 each week. In 1952 he received an Emmy as television's "Most Outstanding Personality." At one point his show was the most popular on television.

He brought many converts into the Church, including prominent individuals like Clare Boothe Luce, Congresswoman (and wife of Time-Life founder Henry Luce); the journalist Heywood Broun; and Louis Budenz, editor of the Communist "Daily Worker." Of course, not everyone was a big shot. His converts included "housekeepers, flight attendants, ministers, beggars at the door, housewives, alcoholics and college students," as he recalls in his autobiography "Treasure in Clay."

He was national director of the Society for the Propagation of the Faith, appointed by Pope Pius XII in 1950, a position he occupied for 16 years under three popes. He was responsible for two-thirds of the mission funds of the Society collected from around the world. He was appointed to Vatican II's Commission on the Missions, the only American member.

Named bishop of Rochester, New York in 1966, he retired in 1969, when he was named titular Archbishop by Pope Paul VI. He spent the 10 remaining years of his life speaking and preaching retreats, particularly to clergy and religious.

His cause of beatification and canonization was formally opened in Peoria on Sept. 9, 2002. The investigative stage was concluded there in 2008, and all the evidence forwarded to Rome for the decision-making stage. Three volumes comprise the "Positio," or legal brief, arguing that Archbishop Sheen exhibited heroic virtue in his life. In addition, testimony has been taken regarding two alleged miracles due to his intercession, one in Peoria and one in Pittsburgh. In order to be beatified, the Holy Father must approve a decree of heroic virtue, making him "venerable," as well as one miracle due to his intercessory power. An additional fresh miracle would then be needed for him to be declared a saint.

For over 60 years, he spent a Holy Hour every day, praying before our Lord in the Blessed Sacrament. He earned $26,000 every week from his television show, and he gave it to the missions for hospitals and schools around the world. He was deeply devoted to our Blessed Mother, celebrating Mass every Saturday in her honor and confident that when he stood before God at the final Judgment, Jesus would say, "I heard My Mother speak of you."

There is a compelling new one-hour documentary entitled "Servant of All" about Archbishop Sheen. It had its broadcast debut this past Easter Sunday on Chicago public television station WTTW. A two-minute promotional trailer is available online at www.sheenfilm.org, along with more information. Hopefully, it will be available for viewing in Massachusetts in the near future. At a time when the media is full of reports of priests and bishops who have sinned grievously, it is nice to be reminded of the saintly priests and bishops among us.

Dwight G. Duncan is professor at UMass School of Law Dartmouth. He holds degrees in both civil and canon law.