Station to bring 24/7 Catholic radio to Boston
---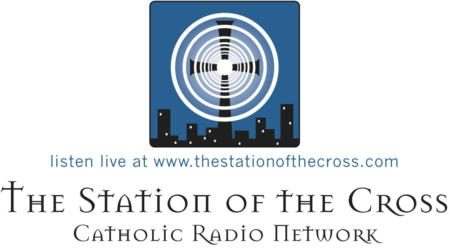 Pilot photo/ Courtesy Holy Family Communications
Help us expand our reach! Please share this article
BRAINTREE -- A new voice in Catholic media is coming soon to the Archdiocese of Boston -- a Catholic radio station that will broadcast exclusive Catholic programming 24 hours per day and seven days per week.

Holy Family Communications, a non-profit Catholic radio apostolate with existing stations in upstate New York, announced July 12 that they have an agreement to purchase WBIX 1060AM, a business news station in Framingham, and convert it into exclusively Catholic programming. The station will be renamed WQOM (Queen of Martyrs) but will remain at 1060 on the AM dial. It is expected to begin broadcasting on Nov. 1.

"We are very excited about bringing Catholic radio to the Boston community," said Holy Family President Jim Wright. "We feel truly blessed by the acquisition of WBIX 1060AM and the gift it is to broadcast the fullness of Truth with clarity and charity with our Catholic radio programming."

The station will broadcast at 50,000 watts, the same signal strength as major secular stations such as WBZ (1030), WRKO (680), and WEEI (850). WBIX currently broadcasts in 40,000 watts, Wright said.

Ratings firm Arbitron ranks Boston as the country's tenth largest radio market and it is the fourth largest Catholic archdiocese.

WQOM is expected to reach about 5.5 million people spread over the entire Archdiocese of Boston and several communities in neighboring dioceses such as Manchester, N.H., Providence, R.I., Worcester, and Fall River said Scot Landry, the archdiocese's Catholic media secretary.

Landry said "Cardinal Seán O'Malley and many of us at the archdiocese have hoped for years to have a strong Catholic radio presence here. Boston has been one of the only major media markets without 24/7 Catholic radio. The programming that will run has been proven nationally, and we are happy that Catholics in Boston now will be able to listen to it."

"Nearly all the programming will be syndicated Catholic programs," Landry said. "It's really a proven concept."

Holy Family Communications operates two other stations that are part of the Station of the Cross Radio Catholic Radio Network -- WHIC 1460AM in Rochester, N.Y. and WLOF 101.7FM in Buffalo, N.Y. The stations air syndicated programs such as EWTN's "Life on the Rock" and "The World Over", as well as the shows of Mother Angelica, Father Benedict Groeschel, Father John Corapi, and Servant of God Archbishop Fulton J. Sheen.

Local programming on WQOM could also include interviews with Cardinal O'Malley, Mass, the Rosary, other devotions, and CatholicTV programs, Landry added.

Holy Family Communications also offers Internet streaming and an iPod application, said Wright, its president.

"We're trying to use what the Holy Father has mentioned," Wright said. "We have to stay up with the times and use the types of media available in our world."

Holy Family Communications expanded into the Boston market with funds from an anonymous bequest. The donor left the money simply to allow the non-profit to "pursue their religious goals," Wright said.

While this new station will be the first 24/7 Catholic radio station in the Boston market, it will complement the scope of Catholic programming already existing. Various stations such as WROL 950AM, WBZ 1030AM and WMTN 1300AM air Catholic shows in addition to other programming.

In establishing WQOM, Boston would join other nearby markets in featuring Catholic radio stations. WXTP 106.7FM launched Catholic programming this year in nearby Portland, Maine.

"Between WXTP in Portland and now (WQOM) in Boston, this is a major breakthrough in Catholic radio in New England," said Father Robert Reed. Though most widely known for his work as director of CatholicTV, Father Reed is also director of the archdiocese's Radio Apostolate and host of Catholic programs on WBZ and WMTN.

Catholic radio stations are being added across the country. Landry said that there are 50 stations nationwide that feature a Catholic format, and that number is expected to swell to between 250 and 300 over the next five years he added.

"There's so much of our faith that is deeper than what you can put into a simple soundbyte," said Landry. "Catholic radio allows for a longer explanation of things."

Landry added that Catholic radio is also good way for Catholics to make use of time they spend commuting.

"This is a great way for a half-hour more in the morning and a half-hour more in the afternoon to be formed in the faith," he said.

Wright, of Holy Family Communications, spoke to the value of Catholic radio in major metropolitan areas such as Boston.

"All big cities can really utilize the value of Catholic radio," Wright added. "What Catholic radio brings to a city or an area is it brings people back to the parishes. The parishes can become vibrant again. It's a great tool for the cardinal or bishops to use to communicate with their flock."