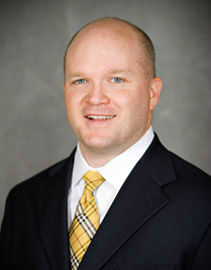 Called to love and share
---
Help us expand our reach! Please share this article
Christ calls. We respond.

Through the gift of human freedom, God has given each of us the choice to accept or reject his loving invitation to love and to serve his mission. We decide whether to accept his call and if so, how generously to embrace it.

The 2010 Catholic Appeal theme, "Called to Love and Share," is a reflection on this fundamental vocation of Christians to care for each other.

We recall from Sacred Scripture Jesus' response to the scribe who asked Him which is the greatest commandment of all: "You shall love the Lord your God with all your heart, and with all your soul, and with all your mind, and with all your strength. The second is this, 'you shall love your neighbor as yourself.' There is no other commandment greater than these." (Mark 12:30-31)

Our Lord calls everyone to work in his vineyard, transforming the world with the knowledge of God's love and with the experience of God's love as lived by his followers. God has blessed us all with unique gifts. We are called to be grateful for these gifts -- to cherish them and use them selflessly in the care of others, so that we can return them to God as good and faithful stewards. A primary way we do this each day is by building up the Body of Christ, the Church, through prayer, loving service, and the sharing of our financial resources.

We are asked to build up the Church on its many levels. First, we build up the "domestic church" as parents, grandparents and siblings, teaching younger family members about Christ and showing them how to pray. As families, we join collectively in our parishes and chapels to worship and serve together. Parishes are an extension of the pastoral care of a diocese, the primary way the Church is organized throughout the world. Each diocese, led by a bishop, expresses its communion with the Bishop of Rome and with other dioceses as one Church throughout the world.

We were reminded of this universal aspect of the Church last week as Cardinal Seán visited Haiti on behalf of the Church in the United States. The Church is the largest institution in Haiti, even bigger than the government, and is being counted on for so much of the work of caring for those who are hungry and homeless. Catholics in the Archdiocese of Boston have been extremely generous in contributing to the relief work in Haiti.

Locally, the Catholic Appeal is the main source of funding for the work of the Central Ministries of the Archdiocese of Boston, many of which take place at the Pastoral Center. In many ways, the Catholic Appeal is to our archdiocese what the weekly offertory collection is to parishes or what an Annual Fund is to universities. Through the Catholic Appeal, Catholics in our 291 parishes come together as one Church to pass on our faith, care for those in need and gather to pray and worship God.

The Appeal provides the substantial funding for our Office of Religious Education, Catholic Schools Office, ministry to Youth and Young Adults, programs for engaged and married couples, evangelization and welcome ministries to more than 30 ethnic, immigrant and non-English speaking groups, formation programs for priests, deacons and lay ministers, communication ministries, and support for key initiatives such as the current Lenten Confession initiative The Light is On For You, and the Catholics Come Home initiative which we will launch in the upcoming fiscal year.

Many of our central ministries also allow us, as one Church, to better carry out those activities required to fulfill our mission that are performed more efficiently and effectively when situated centrally rather than at each parish and school. Examples include ministries such as human resources and benefits, information technology, insurance, real estate services, pastoral and financial planning, accounting, civil and canon law services, media relations, parish fundraising, clergy staffing, and many more.

In his video homily for the launch of the Catholic Appeal, Cardinal Seán states, "Each year I come to you to beg, in the tradition of St. Francis. So here I am again, to invite you to participate in our Annual Catholic Appeal, the collection that funds the operation and works of mercy and evangelization of the Archdiocese of Boston. Your sacrifices and generosity allow the vital services of the Catholic community to take place. These are very challenging economic times and I am deeply grateful to all who do so much to support our Church. No gift is too small when given as a sacrifice and with love."

Please join us this year in answering Christ's call to love and share, echoed by Cardinal Seán, by participating as generously as your means allow in the 2010 Catholic Appeal. Thank you for all you have done, and all that you will do, to carry on the mission of our Church. Information is available in all parishes of the archdiocese and at www.BostonCatholicAppeal.org.

Scot Landry is Secretary for Institutional Advancement of the Archdiocese of Boston.