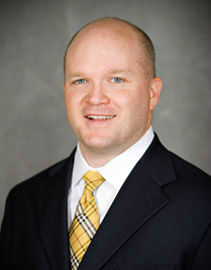 Doing something beautiful for Lent
---
Help us expand our reach! Please share this article
Lent is the time during which Catholics return to the fundamentals of their faith. For 40 days, it is an occasion to focus our attention more closely on certain aspects of our faith that we're encouraged to do well throughout the year.

Each Lent, Cardinal Seán and our Church leaders ask us to deepen our practice of prayer, fasting and almsgiving. These practices are meant to help us to grow in holiness and to become more Christ-like. The resolutions we make this Lent are intended to help us keep this at the forefront of our minds.

Over the years, I've asked myself whether giving up sweets or coffee during Lent is a "good" practice. Although these resolutions can certainly help improve our physical fitness, it is sometimes hard to envision how these acts alone are enough to improve spiritual fitness. Over time, I've learned that the Church teaches us that to grow in faith, it is better to "do something" than to "give up" something we crave. I'd therefore like to suggest a few things that you can do here in the Archdiocese of Boston with many of your fellow Catholics this Lent.

Like many of you, I try to tie fasting to increased almsgiving and generosity each Lent. Jesus' request for us to give alms is meant to make us look to others' needs, not just our own; we are to take responsibility for the welfare of others. When I fast, I take whatever I would have spent on breakfast, lunch or snacks and place it into a fund for others. Additionally, I try to make a sacrificial gift each Lent to the Catholic Appeal. Launching in most parishes on the 3rd Sunday of Lent (March 6 - 7), the Appeal funds many important ministries that provide spiritual and material needs across our archdiocese and our global Church.

Another way we can strengthen our faith this Lent is by increasing our prayer life. Perhaps you may want to attend weekday Mass more frequently, spend an additional five minutes per day in prayer, attend a parish's Lenten mission retreat, or pray that your friends and family members may also deepen their relationship with God. Further, if you have friends and family members who you hope will deepen their involvement in -- or simply return to -- the Church, please consider encouraging them to participate in "The Light Is On For You" initiative and the 2010 Boston Catholic Women's Conference. Of course, I encourage you to embrace these opportunities yourself as well!

"The Light Is On For You" is a special initiative on the part of our priests. It is moving to me that, during this Year for Priests, the priests of our archdiocese have embraced a pastoral initiative that shows us all that they are here for us and that they love us with pastoral zeal. The simple fact that our priests will be available in confessionals at each one of our parishes every Wednesday evening this Lent, whether or not Catholics show up, is a reminder that these priests are always there for us throughout our faith lives. That they would choose this initiative as a way to live the Year for Priests is a wonderful indication of the admirable type of men who have answered God's call to serve as priests of Jesus Christ in the Archdiocese of Boston.

Our priests will be hearing confessions every Wednesday evening this Lent from 6:30-8:00 p.m., in every church and chapel throughout our archdiocese. Confession is such an important sacrament, and Cardinal Seán hopes this initiative will reawaken our appreciation for Christ's saving love and for the healing grace that He makes available to us each time we experience this sacrament. It isn't important how long it's been since our last confession or whether we remember any of the prayers; our priests are there to help us. What is important is the life-changing realization that God truly and infinitely loves us, and the sacrament of reconciliation is one of the best ways to appreciate this joy. For more information and for resources on the sacrament, please visit www.TheLightIsOnForYou.org.

Another Lenten opportunity and important event in the life of our archdiocese occurs on Saturday, Feb. 27, when the 2010 Boston Catholic Women's Conference will take place at the Cathedral of the Holy Cross. The BCWC provides a 1-day retreat experience that can help focus us on the Lenten path. The conference offers great speakers, confession, adoration, and plenty of time to gather with 2,000 Catholic women who, like you, want to connect more deeply with God and with others on their journey of faith. Please join us and bring along some relatives and friends. Tickets are available at www.CatholicBoston.com.

These are just a few of the many ways we can enhance our faith this Lent; there are as many ways to grow spiritually during Lent as there are people in our archdiocese! Please choose a plan of action that works for your particular situation, and please be sure to include a step where you reach out to friends or family members, inviting them to grow in the knowledge of the true extent of God's love for them. This would be doing something truly beautiful for God this Lent.

Scot Landry is Secretary for Advancement and Chief Development Officer of the Archdiocese of Boston.