Immaculate Conception School, Marlborough, to close
---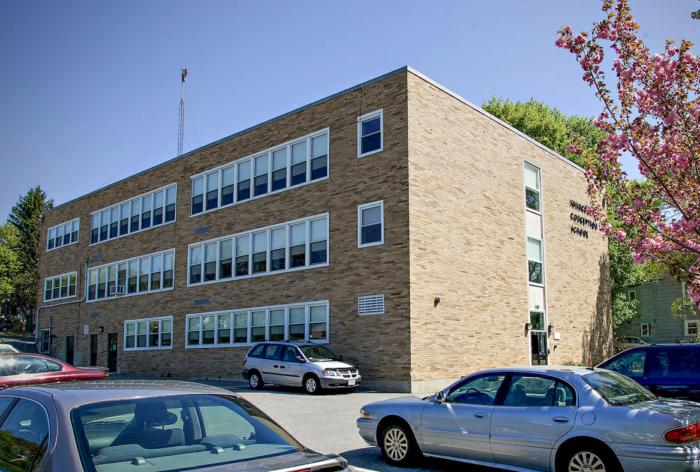 Immaculate Conception School in Marlborough is set to close at the end of the 2020 academic year. While already struggling, the school reached a tipping point due to financial pressures brought on by the coronavirus pandemic. Pilot file photo
Help us expand our reach! Please share this article
MARLBOROUGH -- Immaculate Conception School in Marlborough will close at the end of the current academic year, according to a May 5 letter to parishioners.

In the letter, Father Steven Clemence, pastor of Immaculate Conception Parish, explained that the decision was made after consulting with the IC School Commission and the archdiocese's Catholic Schools Office.

Father Clemence assured the community "that this was not a rash decision or a hasty reaction to our current state of emergency," referring to the COVID-19 pandemic, which obliged Massachusetts schools to shift to distance learning in March and remain closed for the remainder of the academic year.

In fact, Father Clemence explained, like many other Catholic schools, Immaculate Conception School had been struggling with enrollment for several years. The number of students decreased by 32 percent during the 2015-2016 academic year, dropping from 196 to 132 in total.

"We were well aware of this challenge last year when we made the decision to keep the school open, and we knew that this trend would not be easy to reverse," Father Clemence said.

A strategic plan was developed and received the approval of the archdiocese, intending to make the school financially sustainable within three years. For this plan to work, the parish and the archdiocese would be responsible for covering financial losses until enrollment reached its target level of 190 students.

However, efforts to secure new benefactors failed, and the current pandemic has "made it impossible to breach the financial gap." The parish and archdiocese no longer have the funds to support the school.

Father Clemence professed his own "immense sadness" and acknowledged that of the current students, faculty, alumni, and their families.

"The closing of our school is a loss not only to the Immaculate Conception School community, but to our parish as a whole and to the City of Marlborough. But, we take comfort in knowing that the Immaculate Conception School has created a beautiful, lasting legacy of which we can all be very proud," Father Clemence said.

He said the school plans to continue distance learning through the end of the academic year. In the coming months, they will work with students and families to find schools to attend next year. They will also support faculty and staff in seeking new employment opportunities.