Jeff Sessions resigns as Attorney General
---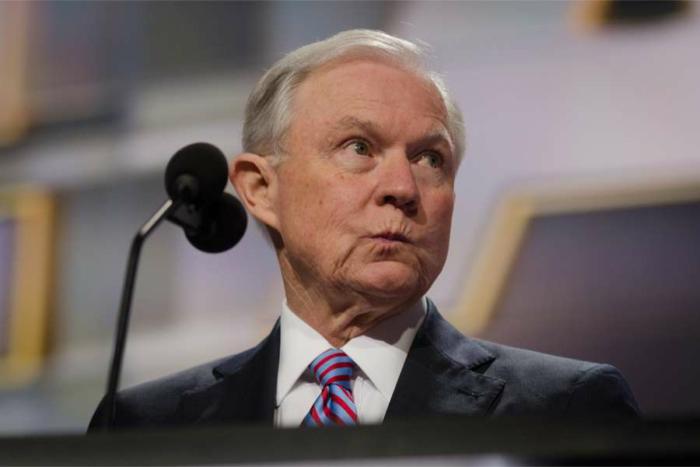 shutterstock 787879195
Help us expand our reach! Please share this article
Washington D.C., Nov 7, 2018 CNA.- Jeff Sessions has stepped down as attorney general. The decision came at the request of President Donald Trump.

A known defender of religious liberty and the right to life of the unborn, but a controversial actor in recent asylum and immigration debates, Sessions submitted his resignation on Wednesday afternoon.

In an undated letter, Sessions said "At your request, I am submitting my resignation."

He continued, "I came to work at the Department of Justice every day determined to do my duty and serve my country. I have done so to the best of my ability, working to support the fundamental legal processes that are the foundation of justice."

Sessions cited his successes in prosecuting "the largest number of violent offenders and firearm defendants" in history, as well as his work targeting transnational gangs, combating the opioid epidemic, and enforcing immigration law during his time as attorney general.

Rumors of Sessions' departure from the administration had been circulating for months. In August, Trump said that Sessions would be staying as attorney general until at least November, but only weeks later appeared to avoid the question when asked if Sessions' job was safe.

Trump's nomination of Sessions as attorney general was cheered by pro-life groups due to his record in Congress as a Senator for Alabama. National Right to Life gave Sessions a perfect 100 percent rating throughout his Senate career.

In July of this year, Sessions created a religious liberty task force to ensure proper implementation of a memo from the year prior. In announcing the task force, Sessions said there was a "dangerous movement" afoot that was "challenging and eroding our great tradition of religious freedom."

Sessions also garnered significant controversy over his handling of immigration issues, particularly the family separation policy. In June, he was criticized after citing Romans 13 to justify the Trump administration's zero-tolerance policy on illegal immigration.

"I would cite you to the Apostle Paul and his clear and wise command in Romans 13, to obey the laws of the government because God has ordained the government for his purposes," said Sessions.

Romans 13 states, "Let every person be subject to the governing authorities. For there is no authority except from God, and those that exist have been instituted by God." Those critical of Sessions noted that the same verse had been invoked in the past to defend slavery.

Cardinal Daniel DiNardo, Archbishop of Galveston-Houston and president of the USCCB, was publicly critical of Sessions stance on immigration at the start of the conference's Spring General Assembly.

DiNardo said that Sessions' alteration of the United States' policy on asylum seekers "elicits deep concern because it potentially strips asylum from many women who lack adequate protection," and could "erode the capacity of asylum to save lives, particularly in cases that involve asylum seekers who are persecuted by private actors."

DiNardo also joined Bishop Joe Vasquez, who chairs the USCCB's migration committee, in condemning family separation as "not the answer" to immigration issues, as well as being "immoral."

Until a replacement is nominated, Matthew G. Whitaker, Sessions' former chief of staff, will serve as Acting Attorney General. President Trump said that Sessions' replacement "will be nominated at a later date."