The Jesuit who survived the KGB
---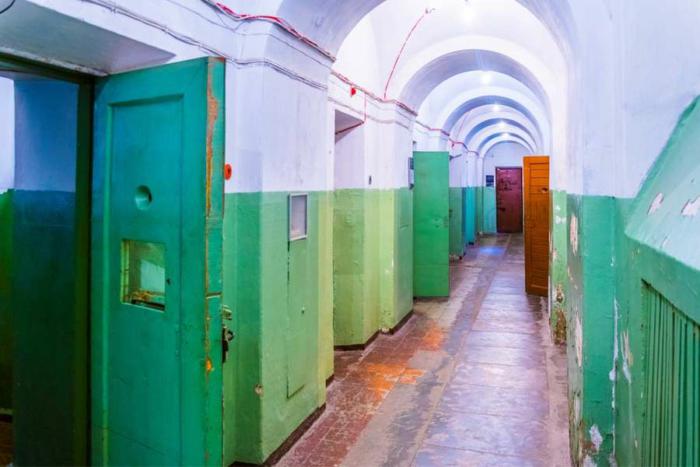 shutterstock 711780433
Help us expand our reach! Please share this article
Vilnius, Lithuania, Sep 24, 2018 CNA.- When Pope Francis visited a former KGB building in Vilnius, Lithuania Sept. 23, Archbishop Sigitas Tamkevicius was the only bishop to accompany him there. Now housing the Museum of the Occupation and Freedom Fighters, the site was once used for the detention and execution of thousands of Lithuanians. Tamkevicius had personal experience as a prisoner there.

The building, a former gymnasium, served as a headquarters for the Gestapo during World War II. Following the Nazi retreat in 1944, the KGB moved in. More than 2,000 people were executed there, and 300 hundred priests were held prisoner - including Tamkevicius.

"In 8 months I was interrogated 60 times - every other day," he said.

"The pope wanted to come and visit the roots of our pain," the archbishop told CNA following the visit.

Born in 1938, Tamkevicius vividly remembers the Soviet occupation, and he told CNA about the campaign of religious repression Lithuanians faced under the communist regime.

"The Soviets wanted to destroy Lithuania and suppress religious freedom - that was non existent. They arrested more than 300 priests, who were not even allowed to teach. They wanted to minimize the Church. It was then that we started to think what we could do to resist the Soviets."

Tamkevicius played an active part in resisting communist persecution of the Church in Lithuania. With four other priests, he founded in 1978 the Catholic Committee for the Defense of Believers' Rights.

He also set up the Chronicle of the Catholic Church of Lithuania, a small magazine - produced on a typewriter - that reported on the situation of the Church and of Catholics in the Baltic state. Tamkevicius edited the Chronicle for 11 years.

Asked about why he felt called to play such a prominent role during a period of active persecution for the Church, Tamkevicius told CNA, "I entered the Church, and I entered it completely."

As a Jesuit priest, Tamkevicius began his work of resistance by writing a news bulletin to inform the world about the persecution faced by the Church in Lithuania. As one of the younger members of the order, he felt called to take on an active role.

"I was one of the youngest," he said, "so I made the decision that I could risk something for the Church." Tamkevicius founded the Chronicle in 1972.

"Every issue of the Chronicle of the Church in Lithuania carried stories about what was happening here. When I started, I had no idea how many KGB collaborators were all around us. It was only thanks to God I could continue to write the Chronicles for 11 years."

"In that place Pope Francis visited," he said, "thousands have been killed, while thousands more were sent to into exile in the Soviet Union." The archbishop was among them.

In 1983, Tamkevicius was arrested and held by the KGB. He was sentenced to 10 years of forced labor and exile. He served some of his sentence in Siberia.

Tamkevicius told CNA that Francis' visit was an emotional moment for him.

"I dreamed for 35 years that the pope would one day visit the place where I and others were imprisoned, and so I thanked the pope for showing solidarity with our people."

The pope's speech was less important to the archbishop than the fact that he was there. He told CNA that Francis "said nothing in particular, he showed solidarity." He added that entering the museum building brought back memories, "good and bad."

Among the good things, he said, was his recollection of "the prayers, never more intense - the Rosary, the reading of the Bible." These devotions sustained him during a period in which he was held and questioned by the Soviets.

Tamkevicius was eventually released as part of Mikhail Gorbachev's perestrojka program. He returned home and was appointed spiritual director of the seminary in Kaunas, Lithuania's second largest city, in 1989, becoming the rector of the seminary the following year.

In 1991, he was consecrated an auxiliary bishop of the Archdiocese of Kaunas, becoming the city's archbishop in 1996.