Are you being called to be a permanent deacon?
---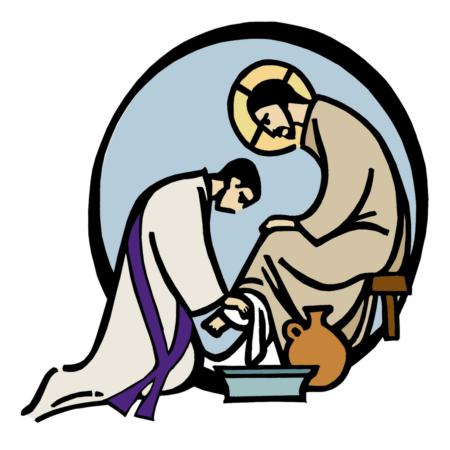 Help us expand our reach! Please share this article
The next session of meetings for those considering the permanent diaconate are slated to begin this month.

The Order of Deacons was restored as a permanent and public ministry in the Roman Church at the Second Vatican Council. The aims of the diaconate are to enrich and strengthen the works of service being performed by the Church, to enlist a new group of devout and competent married and single men in the active ministry of the Church, and to aid in extending needed charitable and liturgical service to the faithful. Wives of deacons assist in many of these areas.

The number of deacons has continued to grow steadily, and there are now more than 19,000 permanent deacons ministering in the United States and 281 deacons in the Archdiocese of Boston.

A deacon is ordained to the three-fold ministry of word, liturgy and charity, working in obedience to his bishop and in close fraternal cooperation with priests. Through Holy Orders, the deacon acquires a special relationship to the bishop. While all Christians are called to serve others, the deacon is an icon of the Servant Christ in the Church. The deacon should be a creative leader, one who gradually initiates a meaningful response of loving service from the community to those who are in spiritual or material need.

The deacon's ministry of work, liturgy and charity may include:

Word -- proclaiming the gospel, preaching at Mass, catechesis, evangelization, and sacramental preparation.

Liturgy -- serving at the Eucharistic table, solemnly baptizing, witnessing marriages, bringing viaticum to the dying, and presiding over funerals and burials.

Charity -- serving the poor and marginalized, visiting the sick and imprisoned, ministering to the dying.

Sessions of the Permanent Diaconate Inquiry Program will be offered at the following locations:

Session I

Sept. 19, 2018 at 7-8:30 pm at St. Maria Goretti; 112 Chestnut Street, Lynnfield

Sept. 22, 2018 at 10:00 am at Sacred Hearts Parish; 165 South Street, Haverhill

Sept. 24, 2018 at 7-8:30 pm at St. Jerome's Parish; 632 Bridge Street, Weymouth

Sept. 28, 2018 at 6:00 pm at St. Ann Parish Hall; 399 Medford Street, Somerville

Oct. 3, 2018 at 6:30-8:00 pm at St. Augustine Parish Center; 43 Essex Street, Andover

Oct. 4, 2018 at 7:00-7:30 at St. Peter's Parish Hall; 100 Concord Avenue, Cambridge (Entrance to Parish Center and parking from Manassas Avenue).

Oct. 4, 2018 at 7-8:30 p.m. at St. Stephen's Parish, 221 Concord Street, Framingham

Oct. 9, 2018 at 7-8:30 p.m. at St. Joseph the Worker Parish Hall; 1 Maquan Street, Hanson

Oct. 9, 2018 at 7-8:30 p.m. at St. Joseph Parish, Kingston; 272 Main Street, Kingston.

Oct. 10, 2018 at 7-8:30 p.m. at Blessed Sacrament Church; 10 Diamond Street, Walpole

Oct. 23, 2018 at 7-8:30 p.m. Online Webinar; Call Pat DeBiase at 617-779-3645 or email: pdebiase@rcab.org to register.

Additional Session I meetings are being planned. Please call 617-779-3645 for more details.

Session II: Application process, Canon Law, Formation from the wife's perspective

Tuesday November 6, 2018, 7:00-8:30 p.m. at the Pastoral Center, Braintree

Session III: Discernment Day of Prayer

Saturday Nov. 17, 2018, 9 a.m.-2 p.m. (with lunch provided) at the Pastoral Center, Braintree

Those who are interested in the diaconate are encouraged to attend all three events along with their wives (if married).

Please email Deacon Christopher Connelly at deacon_vocations@rcab.org to sign up or to receive more information or call the office at 617-746-5649. The next group to be admitted into formation will begin classes in September 2019.