Catholic Schools Office hosts Orton-Gillingham Training
---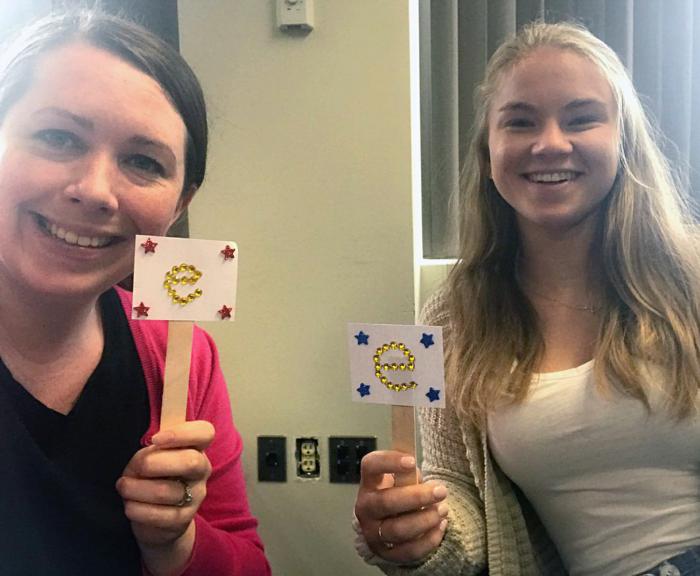 Courtesy photo
Help us expand our reach! Please share this article
BRAINTREE -- In late July the Catholic Schools Office hosted Orton-Gillingham Training onsite at the Pastoral Center. Orton-Gillingham is an instructional approach that is particularly helpful for students who have difficulty with reading, spelling, and writing.

This instructional approach was named after the two pioneering individuals who did much of the work developing these methods. Samuel Torrey Orton (1879-1948) was a neuropsychiatrist and pathologist and Anna Gillingham (1878-1963) was a gifted educator and psychologist. Encouraged by Dr. Orton to utilize his research, Gillingham compiled and published instructional materials as early as the 1930s which provided the foundation for student instruction and teacher training in what became known as the Orton-Gillingham Approach.

This time-tested approach is most often implemented in one-on-one and small group instruction. It allows for focus to be placed on the individual learning needs of each student and is highly regarded in the field of education.

Superintendent Kathy Mears commented, "Part of the reason our schools are so successful teaching reading is the fact that we have teachers trained in Orton-Gillingham".

The training was offered at no cost to teachers. Due to a strong demand for those trained in Orton-Gillingham, teachers often pay thousands of dollars out-of-pocket to obtain their certification.

The group of teachers taking this workshop spent an intensive week working with Kerri Schaub from the Carroll School and their work will continue on in the months to come. They have committed to further professional development and will ultimately be rewarded by becoming certified associate level Orton-Gillingham tutors.