Superintendent Mears to step down at end of school year
---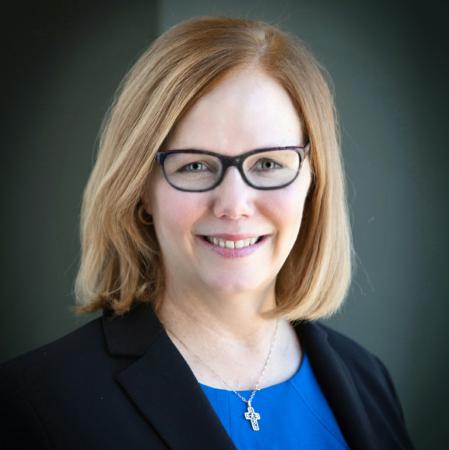 Kathy Mears Courtesy photo
Help us expand our reach! Please share this article
BRAINTREE -- Cardinal Seán O'Malley announced July 24 that Kathy Mears, Superintendent of Catholic Schools for the Archdiocese of Boston since 2014, will conclude her service at the end of the 2018-2019 academic year.

"Superintendent Mears provides our Catholic Schools with exemplary leadership and strong commitment to building a community of saints and scholars," said Cardinal O'Malley. ''She has been a valuable resource for the pastors, administrators, faculty and staff who serve the children and families of our schools, always focused on providing our students the best possible academic and faith formation opportunities."

Mears, who is an Illinois native, explained that the decision stemmed from her husband receiving a job opportunity in Indianapolis as well as her desire to spend more time supporting her extended family, including her elderly father and young grandchildren.

"It has been my honor to serve the Church in Boston," Mears said. ''Working for Cardinal Seán and working with the great principals and teachers in our schools has been rewarding. The Catholic Schools Office team is the best and I am so grateful for their devotion to our students and their families. The Boston community is very generous and supportive of our schools and I will miss all the people who worked with us to develop saints and scholars in our schools."

Mears made it clear that she plans to work hard this coming academic year and bring to fruition projects that she has developed during her years as superintendent.

"I'm here, I'm fully engaged," she told The Pilot July 24. "I don't want to think about leaving, because while I know it's the right decision for us, I will be sad. I've made great friends here in Boston. Boston is a most generous city."

"People have been great to me, and I truly appreciate that, and I know we're going to work hard this year, and we're going to keep doing the things that we're doing that we do well and we're going to improve on the things that we can," she added.

Vicar General and Moderator of the Curia Bishop Peter Uglietto said a national search for Mears' successor will begin in September.

"With Cardinal Seán's guidance we will look far and wide to find the best possible person to lead our schools and build upon the many accomplishments and programs implemented by Superintendent Mears," Bishop Uglietto said.

Both Cardinal O'Malley and Bishop Uglietto expressed gratitude that Mears will continue to act as superintendent for another academic year.

Cardinal O'Malley said, "While we will miss Superintendent Mears' leadership, we are grateful that she has agreed to serve through the upcoming academic year and we fully understand and support her wish to return home with her husband Brian and be closer to her children, grandchildren and father."

Mears said that, in addition to allowing her to complete some ongoing projects, her serving through the academic year will allow the archdiocese to find "the best possible person for the job, and I want them to have the time to do that."

Mears previously served Executive Director for Elementary Schools with the National Catholic Educational Association (NCEA) Elementary Schools Department. During her time as superintendent in the Archdiocese of Boston, she oversaw numerous new initiatives, including the Museum of Science's Engineering is Elementary program, a kindergarten robotics program in partnership with Tufts University, the development of Faith for Formation standards and the adoption of an online student assessment system.