Forming the Future: New language, new perspective at St. Mary's School in Winchester
---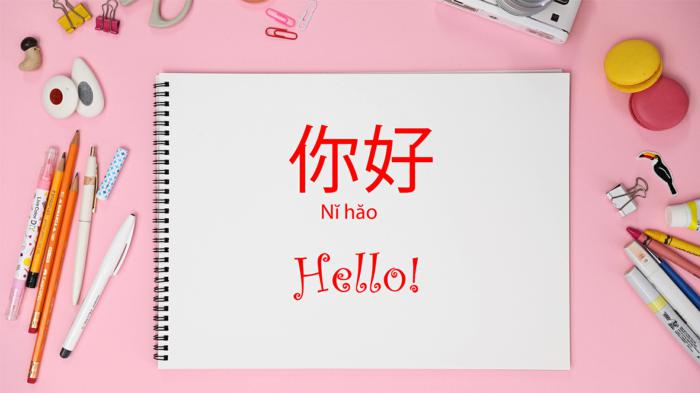 Pixabay. Com CC0
Help us expand our reach! Please share this article
WINCHESTER -- Many of the students at St. Mary's School in Winchester have likely never been to Italy, are likely not of Italian descent, yet, sometimes when they say their prayers, they say them in Italian. For years, the parochial elementary school has offered its students classes on Italian language and culture, giving them a better understanding of life outside of America, and the skills to speak and understand a language other than English.

Recognizing the importance that the widening of perspectives has in today's age of globalization, St. Mary's is adding a new language course to its curriculum. Beginning in the 2018-2019 school years, its students will not only continue learning Italian, but will begin learning Mandarin Chinese, as well.

Right now, St. Mary's School principal Kellie Kickham told The Pilot April 25, essentially all of the school's students, from age four through grade five, when they leave, take Italian. The younger students have it about 30 minutes a week, while grades three, four, and five have a class twice a week.

"It's a great program," said Kickham. New to the school after coming on as principal before the start of the current school year, Kickham has seen the importance the Italian classes play.

They teach the language, she said, allowing students to speak some basic conversational Italian before they graduate after the fifth grade. But, they teach more than that. The students learn prayers and songs in Italian; they learn about Italy's culture and history, and connect what they've learned to their own lives to give them a broader view of the world.

Kickham said that recently, a mom in a family new to the school commented to her that as she was getting her kids ready for bed one night, her daughter, a first-grader, knelt down to say her nightly prayers. Only, she wasn't saying her prayers in English as usual, but in Italian. The mom, Kickham recalled, "was so impressed."

"It's great that we can teach our faith and have a multi-cultural connection to it as well," said Kickham.

Adding Mandarin to the curriculum will add another connection, a connection to a culture and language vastly different from either English or Italian.

Mandarin is a very complex language, Kickham admitted. She doesn't expect students to be able to speak it fluently when they leave in fifth grade, but to her, that's not really the point."

"We want (students) to have an appreciation for the language and the culture" by the time they leave, she said. We want them to "have a connection to their faith through a different lens, a different perspective."

Kickham didn't give specifics on how the new curriculum would work, but she noted that starting next school year, students will be taking both Italian and Mandarin classes.

"The school day will change in the sense that we are adding more enrichment programs to the school," she said. "The kids will have more opportunities to experience two different languages and two different cultures."

St. Mary's is currently in the process of getting outside funding for the Mandarin program. Kickham said she is working with the Chinese Educational Foundation to possibly obtain resources, but noted that if outside funding fell through, the program would still begin next year.

Outside resources already helps support St. Mary's Italian program, and has for about 15 or so years. The school receives aid through Centro Attivita Scolastiche Italiane (C.A.S.IT., Inc.), a Boston-area non-profit that is in turn sponsored by the Italian Consulate General in Boston.

Since 1995, the organization has carried out its mission to "introduce, preserve, rejuvenate or broaden the study of the Italian language" in numerous local schools and communities. Founder and former president Maria Gioconda Motta, now C.A.S.IT's director of education, told The Pilot April 27 that the non-profit has had a working relationship with St. Mary's since around 2004, and has provided professional development, funding, and educational resources.

Serving 12,000 local students, the organization makes it a point to not only teach the Italian language, but also the culture, and sponsors numerous cultural events, including having Italian singers perform in schools, bringing in chefs to show students how to cook Italian foods, and holding theatrical performances.

The partnership has been great for St. Mary's, Kickham said, noting that something similar with the Mandarin program would be a positive.

"We just want (students) to have as much exposure to things outside of Winchester as possible," said Kickham. "We want to celebrate the differences in us."