Former Scituate parish property sold to Coptic Orthodox Church
---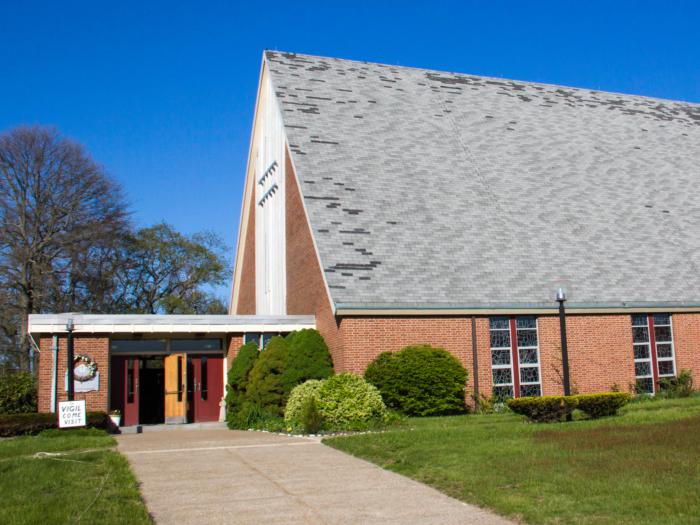 The closed St. Francis X. Cabrini Church in Scituate, pictured in May 2015. The archdiocese announced April 3 that the former parish's buildings and property have been sold to St. Mary and St. George Coptic Orthodox Church. Pilot file photo/ Christopher S. Pineo
Help us expand our reach! Please share this article
BRAINTREE -- The Archdiocese of Boston announced April 4 the sale of the former St. Frances X. Cabrini property in Scituate to St. Mary and St. George Coptic Orthodox Church.

The transaction includes the 10,560 square foot church building, 10,438 square foot hall and 16.26 acres of land which is comprised of uplands and wetlands. The sale price was $2,450,000.

The archdiocese suppressed St. Frances Parish and closed the church in 2004 as part of a parish reconfiguration process that ultimately led to the closure of about 50 churches. The archdiocese cited changing demographics, decreasing Mass attendance, a shortage of priests and the rising cost of maintaining properties as reasons for the closings.

In protest of the closing, a group of former parishioners occupied the building and held a constant vigil in the church that lasted 4,234 days, or over 11 years. The protestors formed the nonprofit Friends of St. Frances X. Cabrini, Inc., and made a long series of appeals to Church and civil authorities in an effort to either keep the church running or buy the property from the archdiocese. They vacated the property on May 30, 2016, after a last-ditch appeal to the U.S. Supreme Court was rejected.

The church property had been listed for sale since the summer of 2017.

"While always challenging to part with a church property, St. Mary and St. George Coptic Orthodox Church will be wonderful and active members of the community" said Chancellor John E. Straub. "We wish them well in their new church home."

The Coptic Orthodox Church is one of the Oriental Orthodox Churches. Founded in Egypt, with faithful in diaspora around the world, the Coptic Orthodox Church traces its foundation to St. Mark the Apostle, circa 42 AD.

In the Metropolitan Boston Area, ecumenical relationships have grown very strong between the Roman Catholic Archdiocese of Boston and the area parishes of the Coptic Orthodox Diocese of New York and New England. Wide commonalities exist in their faith, worship, practice, and witness. Last year, for the first time in an official capacity, Cardinal Sean P. O'Malley met privately with the bishop of the Coptic Orthodox Diocese of New York and New England, Bishop David. The two Churches in recent years have participated together in ecumenical events and gatherings.