Labor Guild marks 65th year of School of Labor-Management Relations
---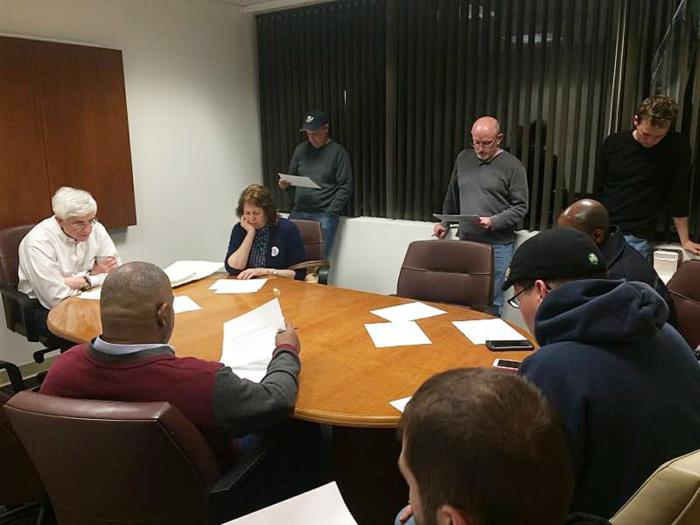 Participants take part in the class "The American Labor Relations System: Yesterday, Today, and Tomorrow" offered by the Labor Guild at the Archdiocese's Pastoral Center in May. Photo courtesy Labor Guild
Help us expand our reach! Please share this article
BRAINTREE -- As Labor Day 2017 approaches, many see the middle class as shrinking, the wage gap increasing, and the cost of living on an upward curve. For Allyson Every, executive director of the Labor Guild, all of that only makes her organization more relevant than ever.

The Labor Guild, an agency of the Archdiocese of Boston, is celebrating its 65th anniversary of its School of Labor Management Relations. The school has provided education continuously since 1953, offering weekly classes to a range of people, including workers, business owners, and members of the labor movement.

The classes, taught by volunteer faculty that include arbitrators, attorneys, labor organizers, academics, and mediators, help to educate participants on the labor movement, unions, and other labor-related issues, and help bolster a variety of skills, including negotiation, arbitration, and leadership.

"We're trying to give people in our classes the knowledge and the confidence and the skills to make their lives better, (and to) make their coworkers lives better," said Every, speaking to The Pilot Aug. 28.

Surrounded by books, papers, and pamphlets, Every, seated in her office in the archdiocese's Braintree headquarters, noted that once there were labor schools across the country that offered such courses. Not anymore.