In wake of North Korea threat, bishops call for elimination of nuclear weapons
---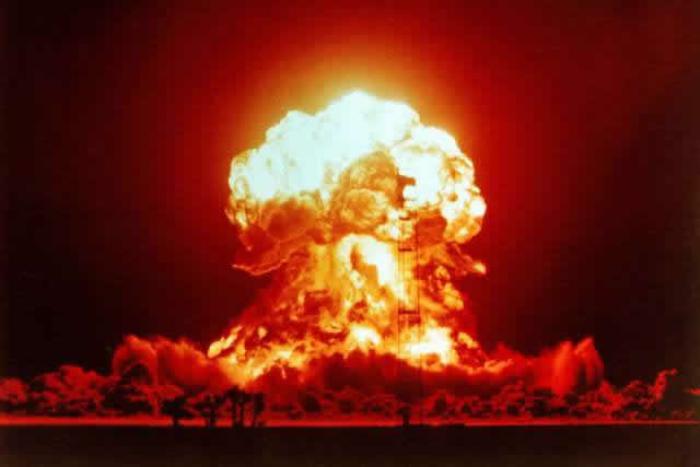 Nuclear bomb explosion at the Nevada Test Site April 18 1953 Photo courtesy of National Nuclear Security Administration Nevada Site Office CNA
Help us expand our reach! Please share this article
Washington D.C., Jul 6, 2017 CNA/EWTN News.- Just days after North Korea tested an intercontinental ballistic missile that can reach Alaska, bishops in the United States and Europe have called for the "total elimination of nuclear weapons."

"Even a limited nuclear exchange would have devastating consequences for people and the planet. Tragically, human error or miscalculation could lead to a humanitarian catastrophe," the Bishops said in a joint declaration on Thursday.

"We call upon the United States and European nations to work with other nations to map out a credible, verifiable and enforceable strategy for the total elimination of nuclear weapons."

Entitled "Nuclear Disarmament: Seeking Human Security," the declaration was issued to coincide with the conclusion of a meeting hosted this week by the United Nations "to negotiate a legally binding treaty to prohibit nuclear weapons, leading towards their total elimination."

While the United States and most European nations are not participating in the U.N. meeting, the bishops urged any country that is building up their nuclear arsenal to reconsider the effectiveness of this as a security strategy.