---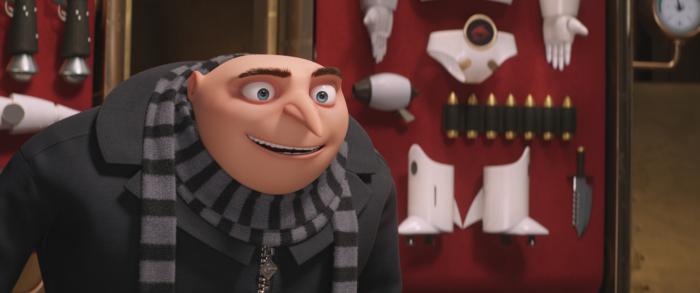 Help us expand our reach! Please share this article
NEW YORK (CNS) -- Director Pierre Coffin's animated comedy "Despicable Me 3" (Universal) -- the second direct follow-up to the 2010 original -- turns out to be something of a disappointment, falling short when compared to its predecessors.

There is good news about the film, though, because its weak central plot is offset not only by amusing side stories but by strong values as well.

This time out, Gru (voice of Steve Carell), the once slightly wicked villain who turned thoroughgoing good guy over the course of the first two films, is up against an unlikely opponent. Balthazar Bratt -- an ex-child actor whose 1980s TV show, "Evil Bratt," was abruptly canceled when his voice began cracking and he developed acne -- is out to wreak delayed vengeance by destroying Hollywood.

As Gru battles to thwart this plan, he also discovers that he has a brother named Dru (also voiced by Carell) that his unnamed mother (voice of Julie Andrews) never told him about. Predictably, the siblings quickly bond, though Dru tries to convince Gru to return to the dark side, citing their father's career as a criminal as precedent for a family tradition.