Catholic scientists converge in Chicago to ask big questions
---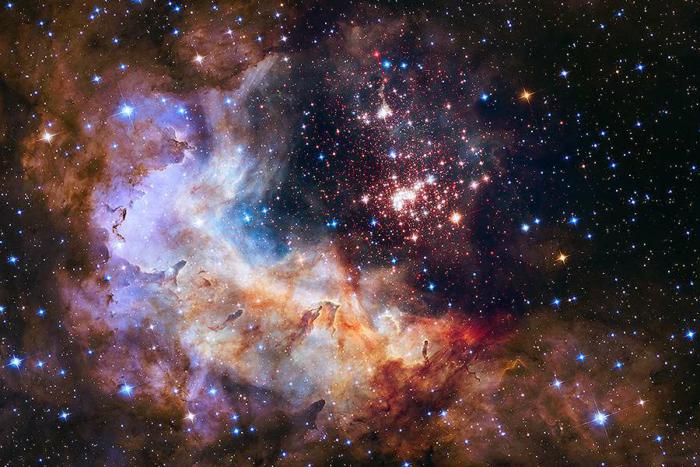 NASA Unveils Celestial Fireworks as Official Image for Hubble 25th Anniversary. Photo credit: NASA CNA
Help us expand our reach! Please share this article
Chicago, Ill., Apr 19, 2017 CNA/EWTN News.- The first conference of the Society of Catholic Scientists will focus on beginnings: the origin of consciousness, the origin of human language, the origin of the cosmos, and the origin of living things.

"Might there be other planets that harbor life – perhaps one of the recently discovered earth-like 'exoplanets'? Might there even be other universes?" reads an April 18 announcement of the event.

Almost 100 attendees are expected at the society's inaugural conference will be held April 21-23 at Chicago's Knickerbocker Hotel.

The society, founded in mid-2016, aims "to witness to the harmony between the vocation of the scientist and the life of faith." It works to help foster fellowship among Catholic scientists and to provide a resource and discussion forum for those with questions about science and faith, while also adhering to Catholic teaching.

Marissa March, a physicist and researcher from the University of Pennsylvania, will speak to the conference on the topic "The Catholic Scientist in the Secular World: What is the meaning of our vocation and how does it distinguish us?"

For his part, Father Joachim Ostermann, O.F.M., a Canadian Franciscan who has served as a biochemistry professor, will speak about science in light of the Christian view of the human person.