Culture
Every time I look up there's another guy I've never heard of coming in to pitch. Most of those guys, one can only hope, we'll never hear of again.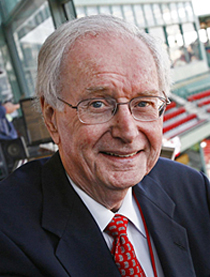 It doesn't take very long for me to fall in love.

Only about 30 seconds.

That's how quickly I fell back in love with baseball once the shortened season finally got underway. Nate Eovaldi uncorked the very first pitch of the year for a strike, a 100-mile-an-hour fastball on the inside part of the plate. That got me infatuated. I equate 100 miles an hour with the days of Nolan Ryan and Bob Gibson when balls thrown at that speed were unhittable. Nowadays, though, when it seems that half the pitchers in baseball hit triple figures on the speed gun, hitters have learned to get their bats around on them and even occasionally hit them.

Barely half a minute later came Eovaldi's next offering, a cutter at 93 that broke to the outside corner. A pretty good pitch, but the batter, Austin Hays of the Orioles, swung and got the barrel of the bat on it, sending a fly ball to right field. The ball kept carrying and carrying, all the way out toward the bullpen. But right fielder Kevin Pillar, who'd been playing somewhat shallow, raced back at full speed, stuck out his glove and made a nifty back-handed catch before crashing into the bullpen wall, which, thankfully, is well- padded.

Just like that, I was head over heels in love with baseball again. In less than a minute, I had been witness to: the duel between pitcher and hitter; a 100-mile-an-hour heater; and an outfielder combining the grace of a ballet dancer and the courage of a race car driver to make an outstanding play. All the standoffs between the owners and the union receded to the back of my mind, and I began thinking about the game again.

I thought, what a great pick-up Pillar has been, a gold glove-caliber defender whose natural position is centerfield. Then, I thought, wait a minute, that's Jackie Bradley's position. Pillar can't be the regular right fielder because that's where Alex Verdugo is slated to play. Verdugo, just a second-year guy, has a high ceiling on offense as well as defense, and he's the guy we got for Mookie Betts. The position is his to lose, at least for now.

The Sox can make it work for the short haul, but there's no way that Jackie Bradley, Jr. and Kevin Pillar are both going to be with the team next year when, hopefully, there will be a full season of baseball. Both will be free agents and the Red Sox are bound to choose one and let the other walk. Carrying both would be a luxury, especially when there is such a crying need for pitching.

Every time I look up there's another guy I've never heard of coming in to pitch. Most of those guys, one can only hope, we'll never hear of again. It seems like such a short time ago when one of the Red Sox' strengths was pitching. Come to think of it, it was just a short time ago. It slips away in a hurry, huh?

One of the first hard lessons I learned as a Red Sox fan is that good pitching wins. Conversely, lousy pitching puts teams in the dumpster. It's as true today as it has always been.

Full disclosure: in the first five games I never made it through a single one without switching channels. When your team gets down by four or five runs, what happens in the next inning doesn't seem as compelling. When your team is ahead, you can last until the lead stretches to eight or nine runs, but not beyond that. I keep tabs of developments on my phone, but I confess that, though I love baseball, I haven't always been a faithful lover.

I've been switching to a sitcom from more than half a century ago -- The Dick Van Dyke Show. The death last month of its creator and producer, Carl Reiner, of whom I was a big fan, led me to do so, and I have not regretted it. It was a terrific program, and many of the early episodes were written by Reiner himself. Van Dyke was a wonderful physical comedian and a pleasing character, but the real revelation was the actress who played his wife, Mary Tyler Moore. She was unknown and only 24 years old when the show debuted. That made her too young to be the married mother of an eight-year-old son, which her character was, but she was enchanting in the role.

Speaking of enchanting, and getting back to baseball (well, kind of) I had dinner the other night at McCoy Stadium in Pawtucket. Charles Steinberg, the president of the PawSox, is the creator and producer of "Dinner on the Diamond," and when it comes to putting on a show, he's right up there with Carl Reiner. On weekend nights, the outfield at McCoy is transformed into a family restaurant, with about 25 picnic tables spread across it and socially distanced from one another. The menu consists of regular ballpark fare (hamburgers, hot dogs, fries) but also includes items such as barbecue platters and lobster rolls, the quality of which I can attest to personally. Steinberg himself -- who rose to fame around these parts by staging such memorable events at Fenway Park as the memorial service for Ted Williams and the park's 100th anniversary -- circulates around the tables telling wonderful stories about the game. He's baseball's version of Anthony Athanas, the legendary operator of Boston's long gone but sorely missed Pier Four Restaurant.

Only one bank of lights is turned on, creating the perfect atmosphere. Steinberg's concept is a smash hit. Look for the same thing to happen at ballparks all across the country next year. You haven't lived until you've sat in an outfield, munching on a lobster roll and watching the sun go down beyond the outfield wall. Reservations are required and it's always a sell-out, so don't be shut out.

With the news so ominous these days, for baseball and for everything else, it's nice to be able to think about things as disparate, yet as pleasing, as Kevin Pillar's defensive skills, Mary Tyler Moore's smile, and Charles Steinberg's creative genius.

- Dick Flavin is a New York Times bestselling author; the Boston Red Sox "Poet Laureate" and The Pilot's recently minted Sports' columnist.
Recent articles in the Culture & Events section