Culture
... he accepted boys between the ages of 12 and 17 who were employed and provided them housing, food and clothing for a modest fee; any earnings over this amount were placed in a savings account for each boy until they left the institution.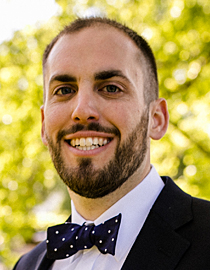 On June 1, 1883, a new Catholic charity known as the Working Boys' Home was established at 113 Eliot Street in Boston's Jamaica Plain neighborhood. Its primary mission was to provide a home for adolescent boys who were employed but whose income was not adequate to rent housing, much like the House of the Angel Guardian in Boston's North End that had been established in 1851.

The Working Boys' Home was founded by Father David H. Roche. Little record of him exists in the archive, but diocesan historians harshly describe him as "a young and inexperienced man, ordained but a few years, with fine intentions and large ideas, but ill-equipped with judgement and prudence."

Over the next five years, his management of the institution would provide evidence from which this impression derived. For instance, without any fundraising, Father Roche impulsively signed a lease for the Eliot Street site at $1,200 per year. There, he accepted boys between the ages of 12 and 17 who were employed and provided them housing, food and clothing for a modest fee; any earnings over this amount were placed in a savings account for each boy until they left the institution.

In addition, boys who were unemployed were accepted and found employment. Though no distinction was made based on race, religion or nationality when it came to admitting boys in need, there was a daily Mass on site and residents received religious instruction every Sunday afternoon.

Father Roche seems to have been the sole force behind the institution during its earliest years, acting as superintendent and treasurer, and spending evenings visiting dockyards, vacant lots, and other areas, where potential charges spent their nights. By the autumn of 1884, the house on Eliot Street was proving too small for its purpose, so he purchased a lot and erected a new four-story brick building on Bennet Street in Boston. When the new building, capable of housing 200 boys, was dedicated by Archbishop John J. Williams on June 1, 1886, the Franciscan Sisters had arrived to help with daily supervision and religious instruction.

Father Roche's lack of management experience revealed itself once again. The new building put the institution in so much debt that he struggled to even pay the interest on its loans, and lenders soon sought out Archbishop Williams for assistance. The archbishop and trustees investigated the institution's finances, and evidence of his failures to sustain the institution prompted Father Roche to resign on Feb. 28, 1888. This debt would plague his successors, starting with Father John F. Ford, who served until his death on March 19, 1903, and later Father John J. Downey.

In the years following Father Roche's resignation, the institution began to shift towards a younger demographic and accepted more unemployed boys, straining the institution's resources further. At first, younger boys were sent to local public schools, but in 1890, a 48-acre estate in the Oak Hill section of Newton was purchased from Archbishop Williams, and a four-story brick building built as a place to house and educate the younger residents. This site would also see the incorporation of lay staff to teach trades, making the residents more employable and opening better paying jobs to them. The next superintendent was Father William H. McDonnell, whose brief tenure saw the sale of the Bennett Street site to help pay off the institution's debts, and the move of all operations to Newton.

The Working Boys' Home seems to follow a trend diocesan historians prescribe to the Archbishop Williams era: the sudden founding of various Catholic charities that did not have adequate funding or oversight. Following his installation in 1907, then Archbishop William O'Connell of Boston is credited with improving the management of charities, providing a more business-like structure in which they would operate. Donations to charities were deposited in a central fund so they could be redistributed where most needed to pay off debts. In the past, directors and trustees were often overstretched, responsible for overseeing several charities, he removed previous incumbents and replaced them with successful Catholic businessmen who were required to take a more focused and active role. The Working Boys' Home, specifically, was cleaned and renovated to meet the standards of modern living conditions, and the Xaverian Brothers were employed to staff the institution; with their excellent management the institution was finally able to pay off debts that had plagued it during the preceding decades.

- Thomas Lester is the archivist of the Archdiocese of Boston.
Recent articles in the Culture & Events section