Cardinal releases video series on Question 4
---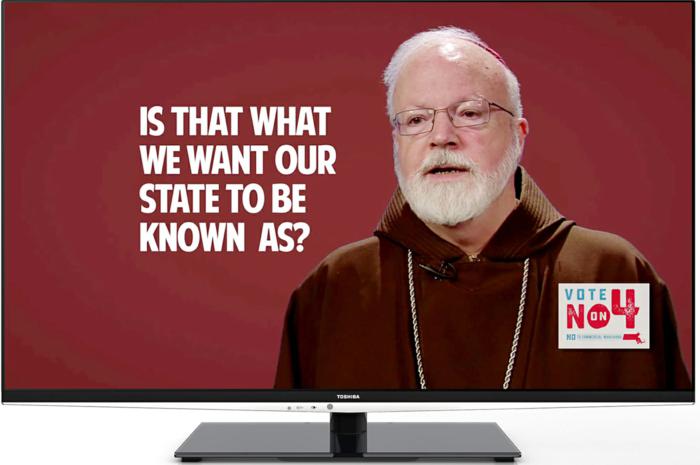 Pilot photo illustration
BRAINTREE -- In a series of short videos published online by CatholicTV, Cardinal Seán P. O'Malley highlights the negative consequences legalizing marijuana for recreational use would have on the state of Massachusetts and its citizens.

In series of short videos, the cardinal offers reasons why voters should vote "no" on the Massachusetts Marijuana Legalization Initiative, commonly referred to as Question 4, on the Nov. 8 Massachusetts ballot.

If that initiative were to pass, it would allow people to legally possess, use, and grow their own marijuana, and it would allow for the drug to be sold commercially.

To make his case against the initiative, Cardinal O'Malley points out that, "In our state, decriminalization and medical marijuana have already been approved. We're talking here about commercialization -- making this big business."

In another video, Cardinal O'Malley cites concerns that the proposed tax plan for the commercial sale of the drug won't bring the state enough money to cover the cost of the harm marijuana could inflect on the community.

Taxing the drug could also be problematic in itself, the cardinal says, because it might give people the incentive to sell the marijuana they could legally grow on a new "black market," or in a way that would be unregulated.