Boston high schools join forces to create winning football program
---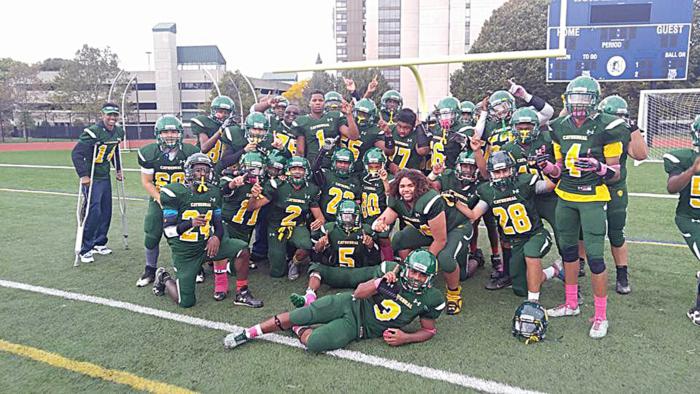 Courtesy photo
You can see them practicing out on Jim Rice Field in the South End on weekday afternoons -- two schools, one football team: the Cathedral Panthers, a division 4 co-op team comprised of players from both Cristo Rey Boston and Cathedral high schools, joining forces for the first time ever this fall -- and winning. In fact, Cathedral has done nothing but win this fall, cruising to a 7-0 regular season record and the Catholic Central Small Championship.

"When I came here, I was told they were working on getting a team, but it didn't happen," said Cristo Rey Boston junior Jose De Los Santos. "But then Mr. Stuart came in. He's the man, making things happen."

Mr. Stuart is Joe Stuart, Cristo Rey's second year athletic director, who came to the school three years ago as a volunteer basketball coach. Stuart acknowledged a big student push for football and liked the idea, but "how many would be committed to it?" he wondered, and there were other obstacles to overcome as well, to "make things happen." Things like funding for a full-time coaching staff, equipment, and field space in the city. And not just a field, but a field with goalposts.

"So being able to piggyback on a school that already had a team, a league, and connections for field usage was key," said Stuart.