Corcoran family to chair Pope St. John XXIII National Seminary Lawn Party
---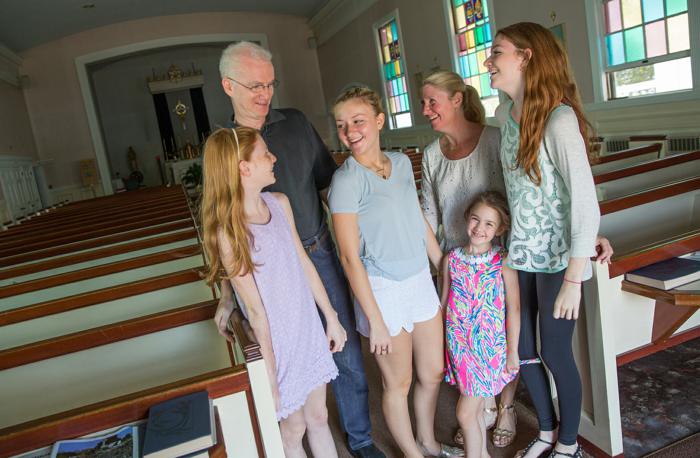 John and Julie Corcoran are pictured with their daughters, Rose, Lillian, Clara and Eleanor. Photo courtesy Pope St. John XXIII Seminary
John Corcoran is a sports fan, and whether it's Harvard, the New England Patriots, or the Boston Red Sox, you can be sure that he is cheering on his favorite teams every weekend. But John also is a fan of another group of men who live in the quiet, small town of Weston. In addition to being the founder and president of Trinity Partners, a global life sciences consulting company, John Corcoran is on the Board of the Catholic Leadership Institute, and for the past two years has been a member of the board for Pope St. John XXIII National Seminary.

John and Julie Corcoran, who live in Essex on the North Shore with their four daughters Rose, Lillian, Clara and Eleanor, are the chairpersons of this year's 35th Annual "Lawn Party" Gala to be held on the grounds of the seminary on Sept. 28 beginning at 6:00 p.m.

John Corcoran has over 20 years of consulting experience in pharmaceuticals and biotechnology. He was graduated from Harvard College with an AB in history, magna cum laude; Northeastern University with an MA; and the John F. Kennedy School of Government at Harvard with an MCRP.

John and Julie Corcoran were called to the vocation of marriage but he has a passion to help men who are called to a different vocation. Despite all the time and treasure he generously gives to his volunteer activities, the most important to him is his work, "in recruiting and educating future priests."