From Cardinal Seán's blog
---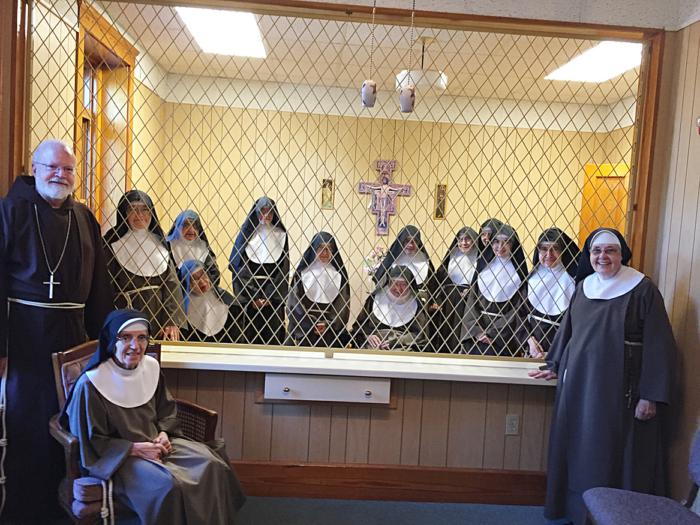 'While I was in Ohio, I had a chance to visit the Poor Clare sisters.' Pilot photo/CardinalSeansBlog.org
As I mentioned in my previous post, last Saturday (9/3), I celebrated the Funeral Mass for my aunt, Therese O'Malley, who was the wife of my late uncle, Dr. Ed O'Malley. Many of my relatives were able to come together for her Mass, which was celebrated at St. Bernadette's Church in Westlake, Ohio. She was a very caring and loving person and an active Catholic who was very devoted to our Blessed Mother and to the Eucharist. She was also a person who was devoted to serving other people, which she demonstrated through her work as a nurse. She was a very selfless and energetic person who touched our lives deeply. We are very grateful to her children and all those who took such good care of her during her long illness. While I was in Ohio, I had a chance to visit the Poor Clare sisters.

I was very sorry to have missed Mother Teresa's canonization, but in this case Aunt Therese trumped Mother Teresa!

Mass in Dorchester

Not going to Rome allowed me to celebrate the Mass on Sunday (9/4) with our own Missionaries of Charity and the parishioners of St. Teresa Parish in Dorchester. (I was very happy to see that they had already changed the sign out front of the church!) The pastor, Father John Currie, accompanied us at the Mass.