Robots coming to a kindergarten near you
---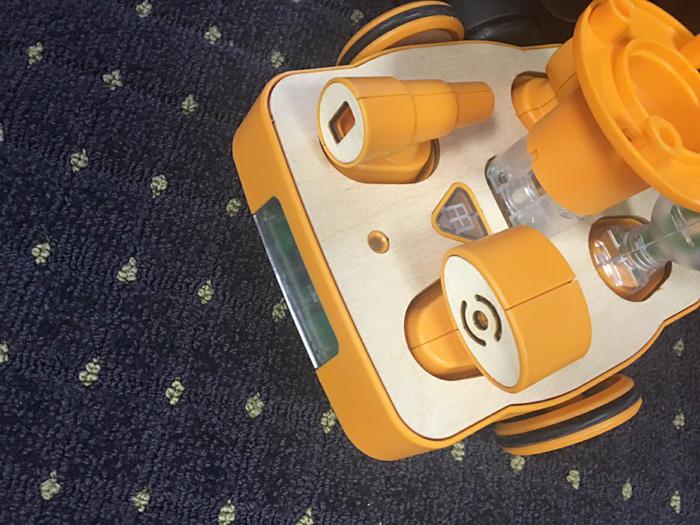 A close-up of view of the KIBO educational robot. Courtesy Mission Grammar School via Twitter
BRAINTREE -- Programming robots might not sound like a task for the average kindergartener, but it's something students in 11 Catholic schools across the Archdiocese of Boston will soon be able to do with ease thanks to a new partnership between the archdiocese and KinderLab Robotics.

Founded by Marina Umaschi Bers, a professor at the Eliot-Pearson Department of Child Study and Human Development and the Computer Science Department at Tufts University, and Mitch Rosenberg, a veteran executive of a number of robotics start-ups, KinderLab Robotics was formed out of a need to make Bers' research on new technologies for young children widely available.

That research helped produce KIBO, a robot kit sold by KinderLab Robotics that's designed for 4 to 7 year-olds.

"The KIBO robot comes with wheels and motors, so the child actually gets to have the experience of building and constructing it themselves, and learning what all the different parts mean. There are three sensors -- a distance sensor, a light sensor, and a sound sensor -- as well as a lightbulb," said Amanda Sullivan, a researcher with Tuft's Developmental Technologies Research Group, a group directed by Bers that developed an early model of KIBO.

"How you get KIBO to do things is through programming it, or giving it a series of instructions, and unlike some of the other robotics kits that are out there, KIBO is programmed without any screen time, so no computers or iPads," she continued.