Missionary Childhood Assoc. continues mission of 'children helping children'
---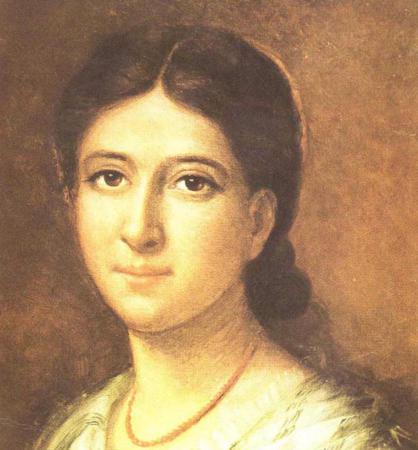 Pauline Marie Jaricot, founder of the Society for the Propagation of the Faith. Courtesy photo
Early in the 19th century, a young French woman named Pauline Marie Jaricot had a vision. She saw two oil lamps -- one was empty, the other was full. She saw the full lamp refilling the empty one, without ever depleting itself. Pauline knew that the full lamp represented the missions of her day -- including the United States. The empty lamp was France, still reeling from the secularization of the French Revolution. Pauline felt called to help renew the faith of her Church at home, "filling it up" with stories of faith from the growing Church of the missions.

She went into the factories of Lyons, France and organized workers into small groups, "Prayer Circles," asking them to pray daily and sacrifice weekly for work of the Church's missionaries worldwide. Pauline's genius was that the funds be used for the universal work of the missions, not just one particular place.

From Pauline's vision came the founding of the Society for the Propagation of the Faith, the first of four Pontifical Mission Societies. Two-thirds of the first collections in 1822 went to support the mission Diocese of Louisiana, which spread from the tip of Florida to Canada. The rest went to China. As Catholic donors here became recipients of the faith through the prayerful generosity of others, they too reached out to others in return. In 1833, our young Church sent $6 to support missionary outreach around the world. Pauline's vision would continue to grow and enliven the world.