Week-long retreat helps teens build connections, deepen faith
---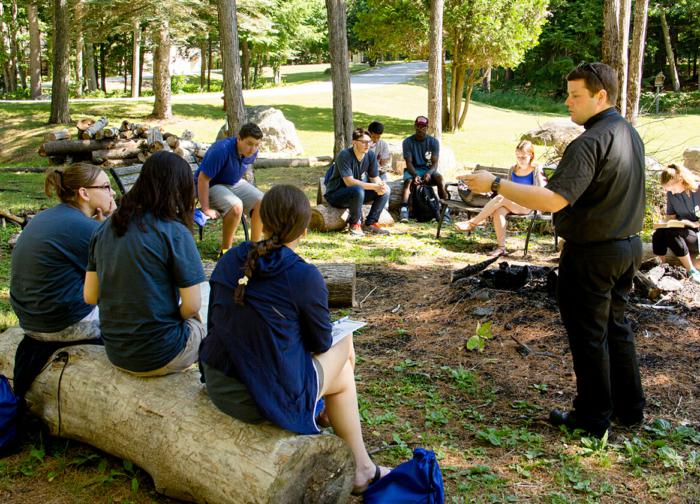 Discipleship Week attendees take part in a prayer and faith-sharing session. Pilot photo/Mark Labbe
WARNER, N.H. -- Participating in daily Mass, confession, prayer, and lectures on Catholicism might not be typical summer activities, but don't tell that to the 40 young people who attended the Archdiocese of Boston's Discipleship Week, June 26 to June 30.

Held on the campus of Northeast Catholic College in Warner, N.H., and sponsored by the archdiocese's Office of Lifelong Faith Formation and Parish Support, Discipleship Week gave youth from the Archdiocese of Boston and the Diocese of Worcester an opportunity to meet Catholic teen peers, deepen their faith and form a stronger connection to Jesus.

"Discipleship Week is a five day immersion into the Gospel, inviting teens to study and contemplate the greatest story ever told, and how this truth affects every aspect of our lives as disciples of Jesus," said Father Matt Williams, Director of Faith Formation at the archdiocese and one of the organizers of the event.

The group, which was accompanied by about 20 adult organizers and chaperones, stayed in the college's dormitories, which are separated by gender, for the week. The college provided the food -- breakfast, lunch, and dinner -- and gave the group access to its education buildings and chapel, where daily Mass was held.