St. John's seminarians take part in national summer formation program
---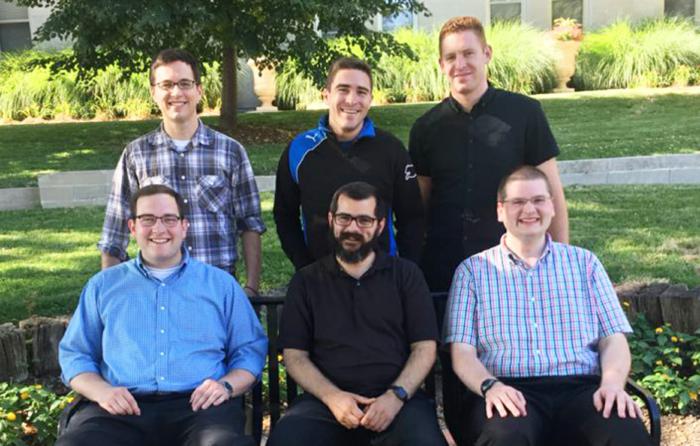 St. John's seminarians Thomas Murphy, Bobby LeBlanc, Nathaniel Whipple, Joseph Hubbard, Marcos Enrique and Paul Wargovich take part in the Institute for Priestly Formation's Summer Program in Omaha, Neb. Not pictured but also participating in the program is seminarian Corey Rouse. Pilot photo/courtesy Bobby LeBlanc
BRAINTREE -- The summer is typically viewed as a time for beaches, vacations, and relaxation, but for seven seminarians from St. John's Seminary in Brighton, this year's summer has been a time for prayer and learning.

The seminarians are currently attending the Institute for Priestly Formation's Summer Program for Diocesan Seminarians, a yearly program held in Creighton University's campus in Omaha, Neb. that strives to bring seminarians from across the U.S. and Canada together and help prepare them for the priesthood.

This year's program runs from May 29 to July 30, and seminarians are able to live on Creighton University's campus throughout their time there.

"The program has everything I've desired in a spiritual life for a long time," said seminarian Bobby LeBlanc, who is currently attending the program.

"The priests out here are fantastic; they really care about forming seminarians. It's just been a really great experience so far," he said.

Seminarians from St. John's are required to attend the summer program, and generally do so after their pre-theology studies are complete and they are about to enter First Theology. The program is meant to complement what the seminarians learn in the seminary and help them on their journey towards the priesthood.

The program is "not taking the place of seminary formation at all, but just kind of enhancing it," said Joseph Hubbard, another seminarian attending this year's program.