From Cardinal Seán's blog
---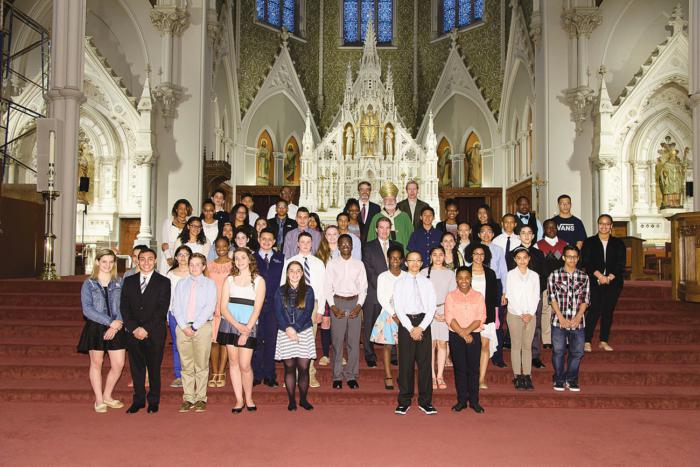 'On Thursday last week (5/19), Catholic school students and their families packed the cathedral for the annual Catholic School Foundation Scholar's Mass.' Pilot photo/CardinalSeansBlog.org
On Thursday last week (5/19), Catholic school students and their families packed the cathedral for the annual Catholic School Foundation Scholar's Mass. Every year more and more young people attend. These young people will graduate from 8th grade this year and are headed to Catholic high schools in the fall. Due to their impressive academic achievements, they have all received scholarships from the Inner-City Scholarship Fund.

Catholic and Orthodox meeting

On Sunday (5/22), Monday and Tuesday, I had the pleasure of attending a joint committee of Catholic and Orthodox bishops at the St. Methodios Faith and Heritage Center in Contoocook, New Hampshire. Both I and Metropolitan Methodios, the spiritual leader of the Greek Orthodox Metropolis of Boston, were named co-chairmen last year. He was appointed by the Orthodox Church in the United States and Canada and I by the United States Conference of Catholic Bishops. The joint committee has been meeting for many decades, and it is always good to get together with Orthodox leaders to talk about ways that we can promote unity between our churches.

On Monday, the Orthodox bishops came to our Catholic Mass and the following Tuesday we attended their Divine Liturgy celebration. It was a wonderful experience.