Vigil at closed Scituate church ends
---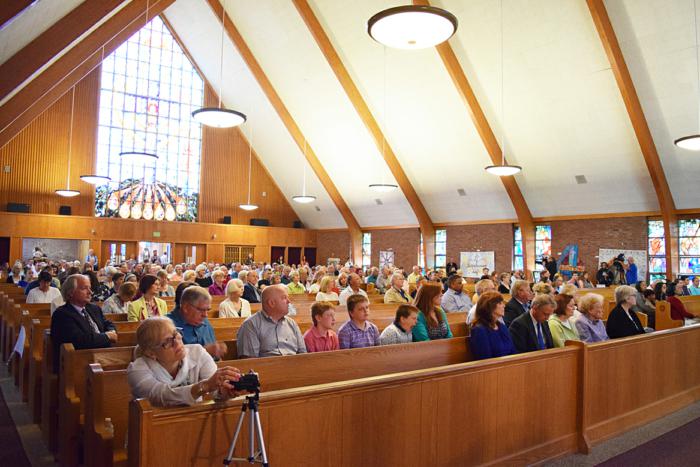 People fill the closed St. Frances Xavier Cabrini Church in Scituate May 29 for a Mass celebrated by an ex-priest to mark the end of the nearly 12-year vigil there. Pilot photo/Christine Williams
SCITUATE -- For the first time in nearly a dozen years, St. Frances X. Cabrini in Scituate stands vacant. Former parishioners spent 4,234 days occupying the building in protest of its closure by the Archdiocese of Boston.

The Vatican's highest court ruled against the vigilers in two rounds of appeals. Then, the archdiocese sought recourse in the civil courts. The United States Supreme Court elected not to take up the case, leaving the lower court's ruling in favor of the archdiocese in place. The court gave the vigilers two weeks to move out; they had until midnight on May 30.

On the last Sunday in the church, May 29, about 200 people gathered for a final celebration. For more than 11 years, they held lay-led communion services with hosts they say were consecrated by sympathetic archdiocesan priests whose names they will not disclose. On May 29, a former priest celebrated Mass.

The group of vigilers, who call themselves the Friends of St. Frances, said their next step will be to hold both Masses and lay-led communion services at The Satuit Lodge of Freemasons in Scituate. Within the next two years, they plan to buy property near their former church and start building a new church. They say they offered to buy the St. Frances building but the archdiocese would not agree to sell to them. They have severed ties with the archdiocese but claim to be part of the "one, holy, catholic and apostolic church."