Ordination class of 2016: Deacon Patrick Fiorillo
---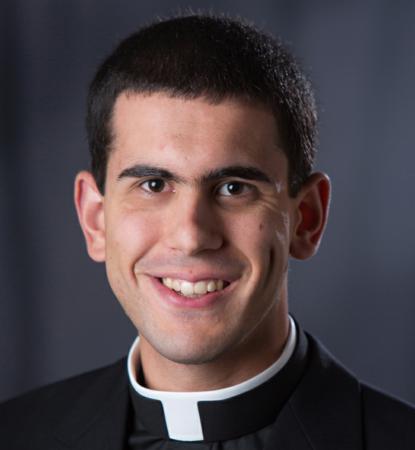 Deacon Patrick Fiorillo Pilot photo
This is the sixth in a series of articles profiling each of the nine men who will be ordained to the priesthood by Cardinal Seán P. O'Malley at the Cathedral of the Holy Cross on May 21. Earlier articles in the series are available at TheBostonPilot.com.

God sometimes calls in very unexpected ways.

At least that's the experience of Deacon Patrick Fiorillo. Deacon Fiorillo grew up in Franklin. The youngest child in a house with three boys, his family had always been parishioners at St. Mary Parish in Franklin.

As a child, Deacon Fiorillo never considered the priesthood. Instead, after graduating high school, he attended the Hartt School of Music at the University of Hartford, where he studied music production and technology.

It was there that God called him.

"I very unexpectedly found a very active faith community in the campus ministry program," Deacon Fiorillo recalled. Through his five years of college, he became very involved in the Newman Club, even serving as a member of the executive board.

"I really experienced God's graces in a very powerful and personal way, which set me, spiritually, on a new and unexpected path," he said.

He developed close friendships, friendships that were "mutually supportive in both our spiritual lives and in our vocational discernments," he said, adding that his faith "became the center" of his life.