Bowman named dean of CUA business school
---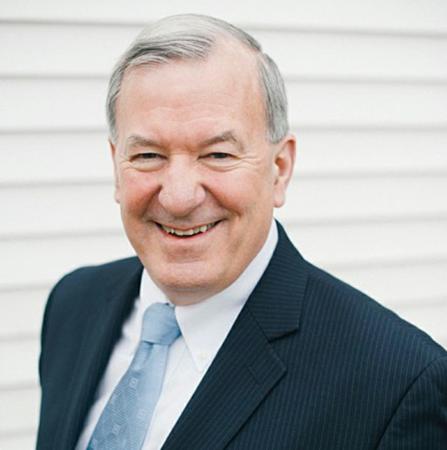 Bill Bowman Courtesy photo
BRAINTREE -- Entrepreneur, businessman, and Arlington resident Bill Bowman has been named the dean of the School of Business and Economics at Catholic University of America in Washington, D.C.

"Bill Bowman has achieved great success while living out his faith in the business world. We look forward to working with him as he brings his talents, experience, and values into his new role as dean of the School of Business and Economics," the university's president John Garvey said in announcing the hire, April 5.

Bowman, who is currently acting as the CEO and president of Core Values Group LLC in Boston, told The Pilot April 22 that he's excited about his new position, which he will begin on Aug. 20, after he spends a few months on the campus shadowing the interim dean.

"It's just a wonderful opportunity. Three or four months of really being able to learn that way is rare," he said.

Over the years, Bowman has taken on a number of roles, including serving as president and CEO of US Inspect in Chantilly, Va., serving as president of ChildrenFirst Inc. (now Bright Horizons), and working for the Boston Consulting Group and for the United States Public Health Service.

Additionally, he co-founded Spinnaker Software Corp., and the Montrose School in Medfield, an independent day school for girls, of which he is still a trustee of.

He said his business background is what led Catholic University to bring him onboard.