From Cardinal Seán's blog
---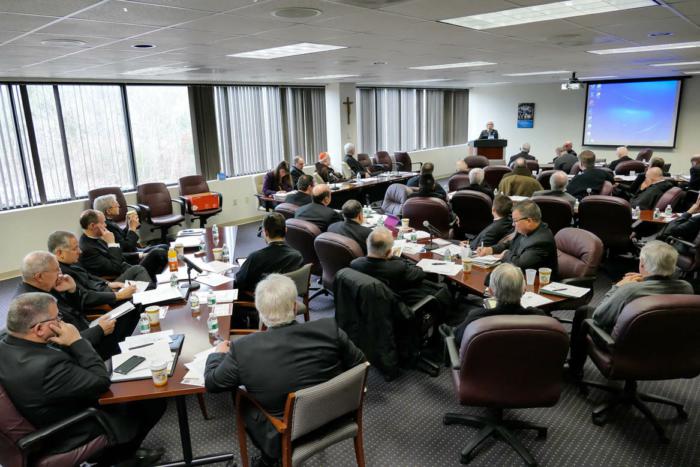 'Thursday afternoon, we had our monthly meeting of the Presbyteral Council. As I told the priests, the work of the Council is very important.' Pilot photo/CardinalSeansBlog.org
Last Thursday (3/10), I was very happy to celebrate Mass with our Catholic school principals and leadership here at the Pastoral Center. We were very pleased that Kathy Mears brought them together for this gathering where I was able to have a Eucharist with them and meet them. Their role in Catholic schools is essential, and we are very anxious to have them fully involved in furthering the Catholic identity and educational excellence that must be characteristic of Catholic schools.

Presbyteral Council

Thursday afternoon, we had our monthly meeting of the Presbyteral Council. As I told the priests, the work of the Council is very important. I know that sometimes it may be tedious to get all kinds of information and reports, but they are very helpful so they can make recommendations for the governance of the archdiocese, having been well informed about the issues we face.

I urged the priests to make sure that the communications between the vicariates and the Presbyteral Council are very strong, so that the Presbyteral Council really is a sounding board for the entire presbyterate; so that the issues that are important to the priests will be brought before the Council and that the recommendations that the Council makes to the archbishop will be dealt with at the level of the vicariates. No important decision is made in the archdiocese without taking the pulse of the priests, as it were, and the way that we do that is through the Presbyteral Council.