Pioneering missionary bishop to China considered for beatification
---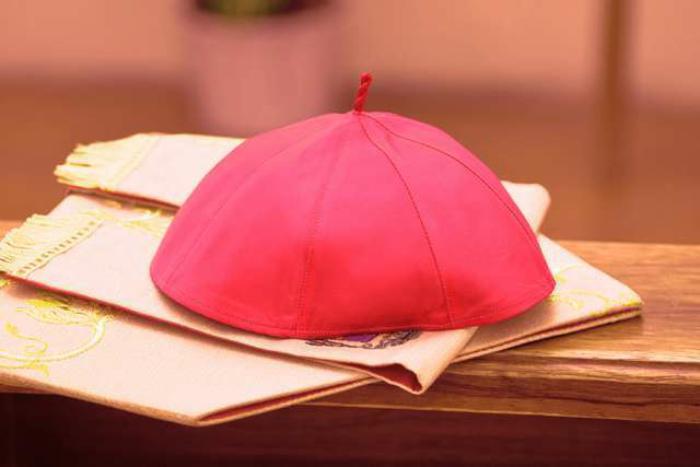 Cardinal zucchetto. Photo credit: Antonio Gravante Shutterstock CNA
Shanghai, China, Aug 10, 2017 CNA/EWTN News.- A cardinal who helped change Catholic missionary work in China is now a possible candidate for beatification.

Cardinal Celso Costantini became the first apostolic delegate to China in 1922.

The situation in China was particularly complex in the wake of European colonialism and the end of the opium trade. Christian missionaries were suspected of being foreign agents. Tens of thousands of Christian civilians, predominantly Chinese Catholics, were killed in the Boxer Rebellion of 1899-1901.

For its part, France considered the Catholic missions in the land to be under its direct protection, despite its recently approved constitution rigidly separating Church and State.

Then-Bishop Costantini was called not only to navigate the complex political situation, but also to work for a change in the mentality with which the missionary work was being carried out.

His appointment to China came not long after Pope Benedict XV's 1919 apostolic letter "Maximum Illud," which many believe changed forever the idea of Catholic missions.