Priest horrified at exorcist film showings in abandoned church
---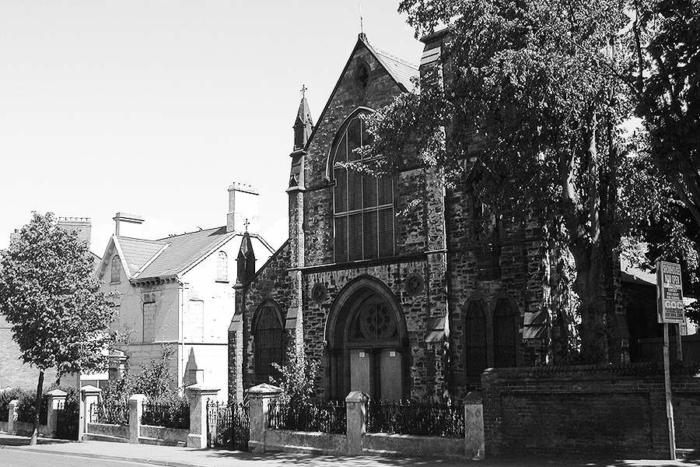 Holy Rosary church in Belfast. Photo credit: Ulster Architectual Heritage Society via Flickr CC BY NC SA 20 filter added CNA
Belfast, Northern Ireland, Jul 27, 2017 CNA/EWTN News.- An Irish priest has decried a film festival's plans to screen two horror films in an abandoned church next month.

The Belfast Film Festival plans to show two horror movies – The Exorcist and The Omen – at Holy Rosary Church in Belfast, a landmark church that has been abandoned since 1980 and is no longer owned by the Catholic Church.

Local parish priest Fr. Patrick McCafferty told the Belfast Telegraph that the plan was a "cheap stunt" and disrespectful to what once had been a sacred place.

"What is their motivation for showing those types of films in what was once a sacred building that will have such special memories of spiritual occasions for lots of people," he said.

"Should they not be sensitive to the fact that many people in that area have fond associations and is sacred to the memories of many people that were baptized or married or buried there?" the priest added.

The old church is currently set to be renovated into an Italian restaurant, with with Fr. McCafferty said he has "no problem."

"...but the screening of horror films in there is another matter entirely," he told Ireland's The Times.



The Exorcist (1973), based on William Peter Blatty's novel by the same name, is the horror movie famous for levitating beds, spinning heads and pea-green soup.