Catholics oppose buffer zone around Kentucky's last abortion clinic
---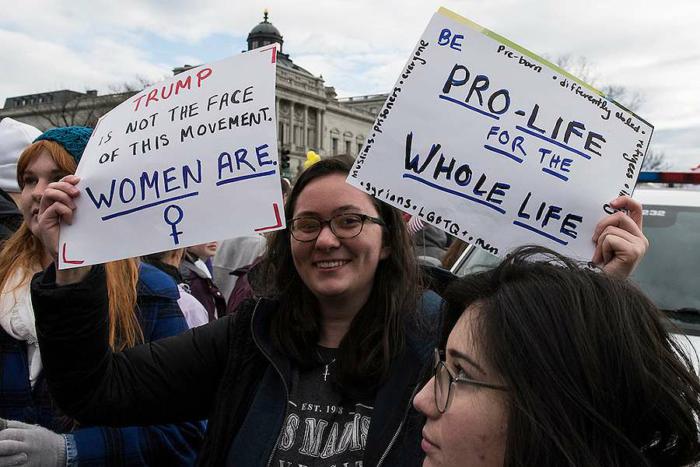 Crowds at the March for Life in Washington DC on Jan 27 2017. Photo credit: Jeff Bruno 45 CNA
Louisville, Ky., Jul 25, 2017 CNA/EWTN News.- Pro-life activists in the Archdiocese of Louisville have spoken out against a city ordinance which resulted in the creation of a temporary buffer zone outside Kentucky's only facility where abortions can be procured.

The 15-by-7.5 foot buffer zone outside the EMW Women's Surgical Center was proposed last week and implemented on a temporary basis Friday. A federal judge is expected to rule today whether it will remain permanently.

The pro-life activists cite concerns that the ordinance would prevent women seeking abortions from obtaining all information necessary for a decision, as it would restrict the activities of sidewalk counselors.

Archbishop Joseph Kurtz of Louisville sent a statement to the July 19 Metro Council meeting that discussed the buffer zone before its implementation.

"I have always counseled that our pro-life efforts should be courageous, compassionate, and civil and that activities at abortion clinics be conducted in a prayerful, peaceful, and respectful manner that includes respect for just laws," the archbishop said in his statement. He also noted their goal is to "support the mother and child whenever possible."

His statement was read by Ed Harpring, who has been a sidewalk counselor for 33 years. Harpring detailed his "call to the sidewalk," which he said came after seeing ultrasound images of his oldest daughter.