In latest meetings, cardinal advisors continue forward with reform
---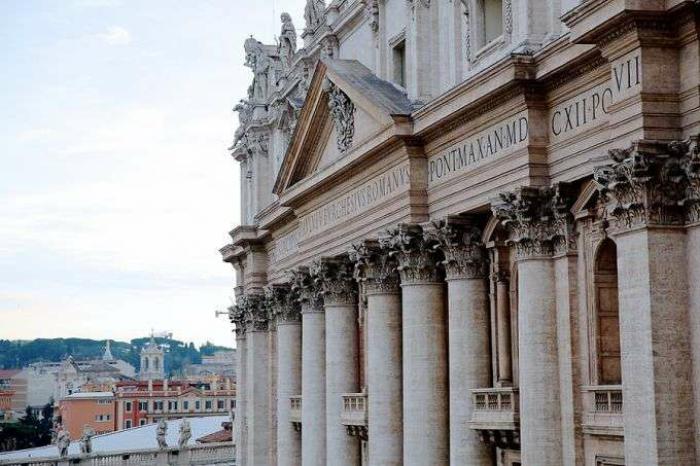 A view of the facade of St Peters Basilica from the Vaticans Apostolic Palace. Photo credit: Lauren Cater CNA
Vatican City, Jun 14, 2017 CNA/EWTN News.- Pope Francis and the Council of Cardinals held their 20th round of meetings in Rome this week, continuing their work on reform of the Roman Curia, including the discussion of ways the Curia can better serve the local churches.

According to a June 14 communique, the meetings largely continued the work of previous gatherings, including progress on the possibility of transferring some faculties from Vatican dicasteries to local bishops or episcopal conferences "in a spirit of healthy decentralization."

Proposals also considered ways in which the Curia could deepen service to the local churches, as well as widen the scope of those consulted in the proposal of candidates for bishop appointments to include more lay people and members of consecrated life.

Taking place at the Vatican June 12-14, all nine members were present for the five sessions of meetings, with the exception of Cardinal Sean O'Malley. Pope Francis was present except for Wednesday morning during the general audience, as is ordinary.

As during their meetings in April, the cardinals continued their inspection of texts proposed for submission to Pope Francis on the dicasteries for Interreligious Dialogue, Eastern Churches, Legislative Texts, and the three courts of the Roman Curia: the Apostolic Penitentiary, the Apostolic Signatura, and the Roman Rota.