Autopsy raises questions about circumstances of African bishop's death
---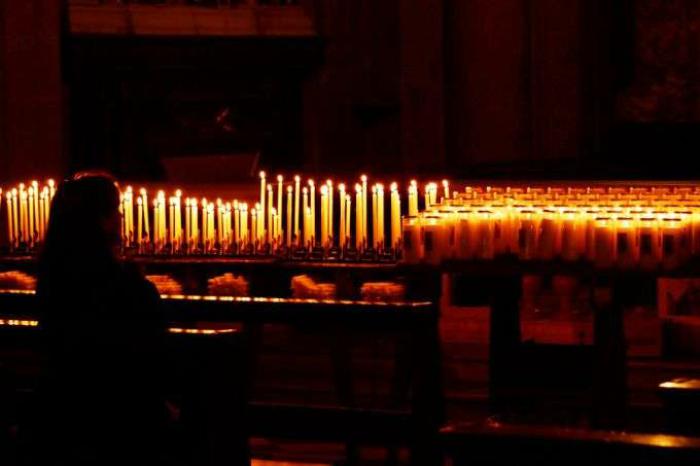 Woman with prayer candles. Photo credit: Massimo Valiani via Flickr CC BY NC 20 CNA 6 29 15
Obala, Cameroon, Jun 7, 2017 CNA/EWTN News.- Local news reports say that "signs of torture" have been found on the body of a Cameroonian bishop whose body was found in a river last week.

Unusual circumstances surrounded the death of Bishop Jean-Marie Benoît Balla of Bafia, leading some to think he had committed suicide.

Bishop Balla, who was 58, left his residence late in the evening of May 30. He disappeared, and his car was found parked on the Sanaga bridge near Ebebda, about 25 miles northwest of Obala. His body was found June 2, about 10 miles from the bridge.

A note was found in his car which reportedly read: "Do not look for me! I am in the water."

While some believe this was the bishop's suicide note, others believe he may have been murdered, due to other unsolved murders of priests in the country. The bishop's autopsy seems to support those suspicions.

The autopsy shows that the bishop's body spent fewer than 4 hours in the water before it was found, even though his body was found several days after he had disappeared. The autopsy also notes the lack of water in his lungs, which would have been present had he died by drowning.