Pope Francis' newest cardinals show a global Church
---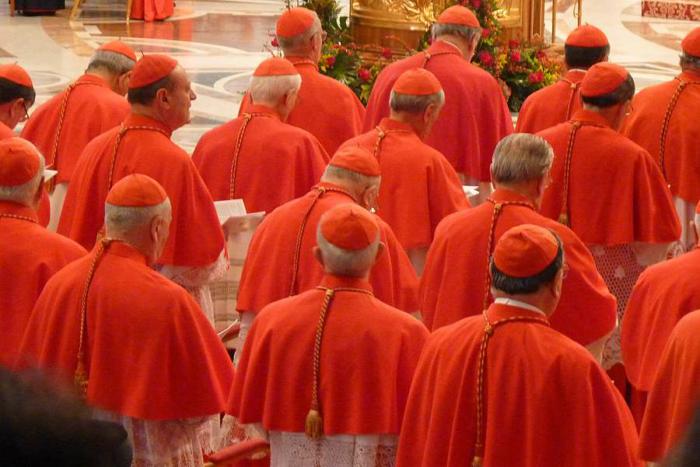 Consistory of cardinals in St Peters Basilica on Nov 4 2012. Photo credit: Lewis Ashton Glancy CNA CNA 2 12 15
Vatican City, May 22, 2017 CNA/EWTN News.- Only seven months after Pope Francis' last consistory, he will create five new cardinals in June. He continues a pattern of finding cardinals at the peripheries of the world, from dioceses which have not traditionally had a cardinal.

The next consistory will take place June 28.

In this new batch Pope Francis has confirmed his preference for dioceses that are not traditional sees for a cardinal. For instance, this is the first time a bishop from El Salvador, Sweden, Mali, and Laos will receive a red hat.

The Pope's choice of Bishop Louis Marie Ling Mangkhanekhoun, Vicar Apostolic of Paksé, reveals his particular interest in Laos.

Laos, a one-party communist republic averse to religion, is one of the few countries lacking full diplomatic relations with the Holy See.



However, in recent years the Laotian government has been showing a greater openness to the international community, and also to the religious sentiment of its mostly Buddhist population.

There are only 45,000 Catholics in Laos, less than one percent of the 7 million Laotians. Laos has no dioceses: there are only three apostolic vicariates with 22 priests and 11 religious priests. Three new priests were ordained in the country in 2016, and two more will be ordained this year.