Two Arkansas executions called off, but five remain planned
---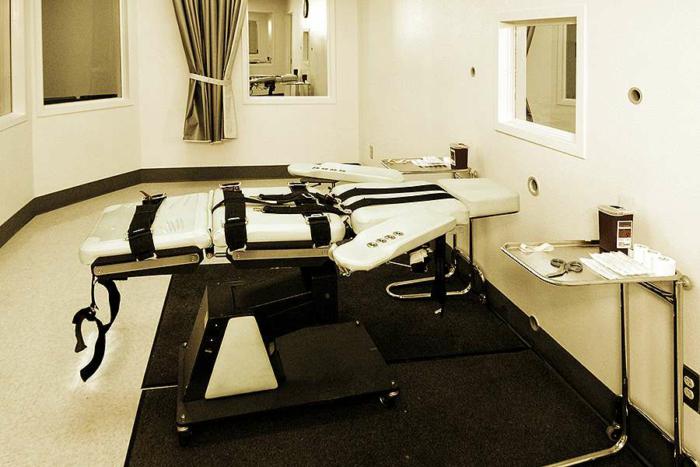 Death penalty. Photo credit: California Department of Corrections and Rehabilitation Wikipedia CC 20 CNA
Little Rock, Ark., Apr 18, 2017 CNA/EWTN News.- Catholics in Arkansas and around the country continue to pray for death row inmates in the state, after courts on Monday blocked two executions in an eight inmate, 10 day flurry of executions planned by the governor.

"#SCOTUS upheld stays of execution last night in #Arkansas. But other 5 scheduled this week could still happen," the Catholic Mobilizing Network, which works to end capital punishment, tweeted April 18.

Several courts handed down multiple decisions on Monday and early Tuesday morning, in a complex drama playing out as Arkansas seeks to execute eight men before its supply of midazolam, a sedative used in the lethal injection process, expires at the end of the month.

One inmate, Jason McGehee, had already been granted a temporary stay last week after a parole board recommended clemency. McGehee was convicted of the 1996 killing of John Melbourne, Jr.

Don Davis and Bruce Ward were both scheduled to be executed April 17, but the Arkansas Supreme Court stayed their executions.

Davis was convicted of the 1992 killing of Jane Daniel, and Ward of the 1989 killing of Rebecca Doss.